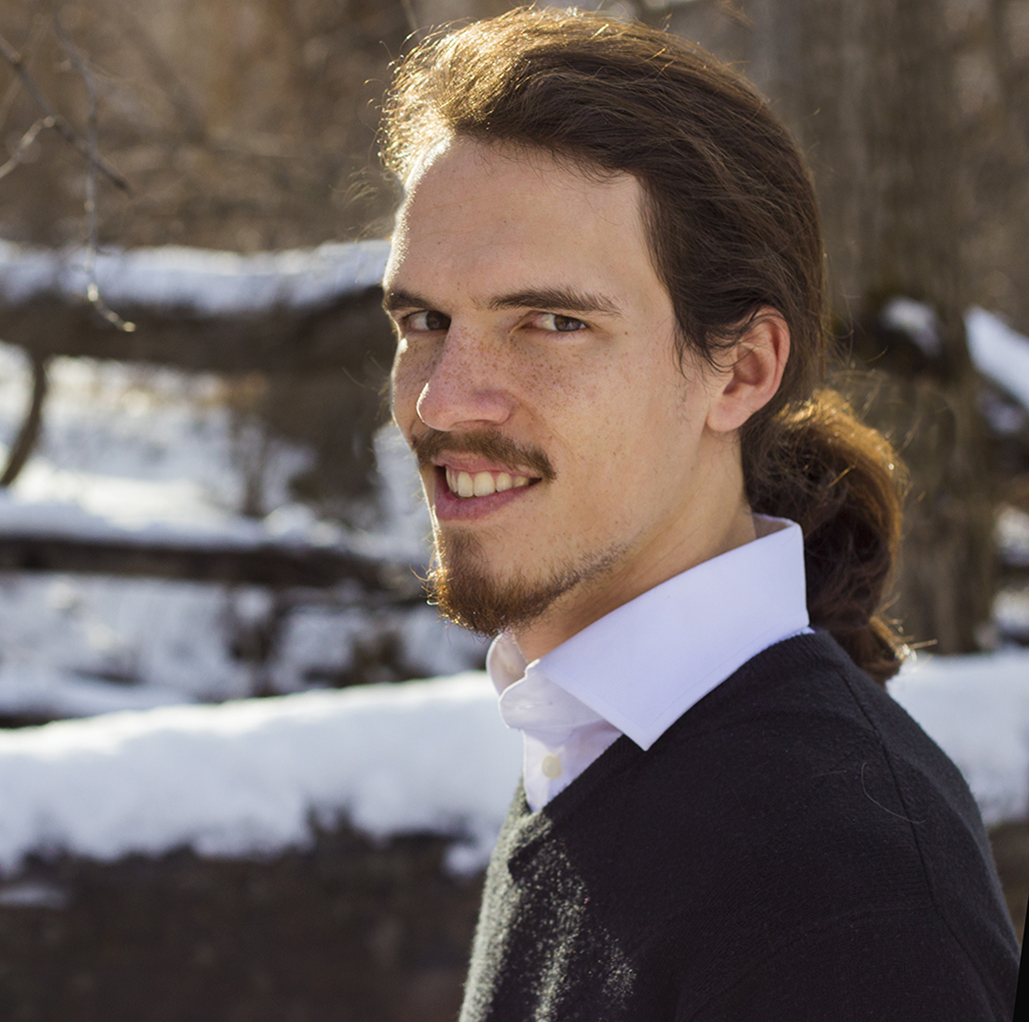 Eric Sodja
Fall 2017 - Fall 2019
M.S. Student in Ecology
For his thesis, Eric used a modeling approach to investigate how plant spatial distributions and diversity influence interactions plants have with other organisms, such as insects, fungi, and mammals, and how these interactions in turn influence the distribution and diversity of plant species. Understanding these interactions is useful to predict the changes that may occur given disturbances to the system, such as species invasions, shifts in resource availability, or other environmental changes. Eric received a B.S in Conservation & Restoration Ecology, a B.S. in Economics with a minor in Geographic Information Science, and a M.S. in Ecology from Utah State University.
Interview with Eric: New Lab MemberEric(2018).
Interview with Eric: Graduation (2020)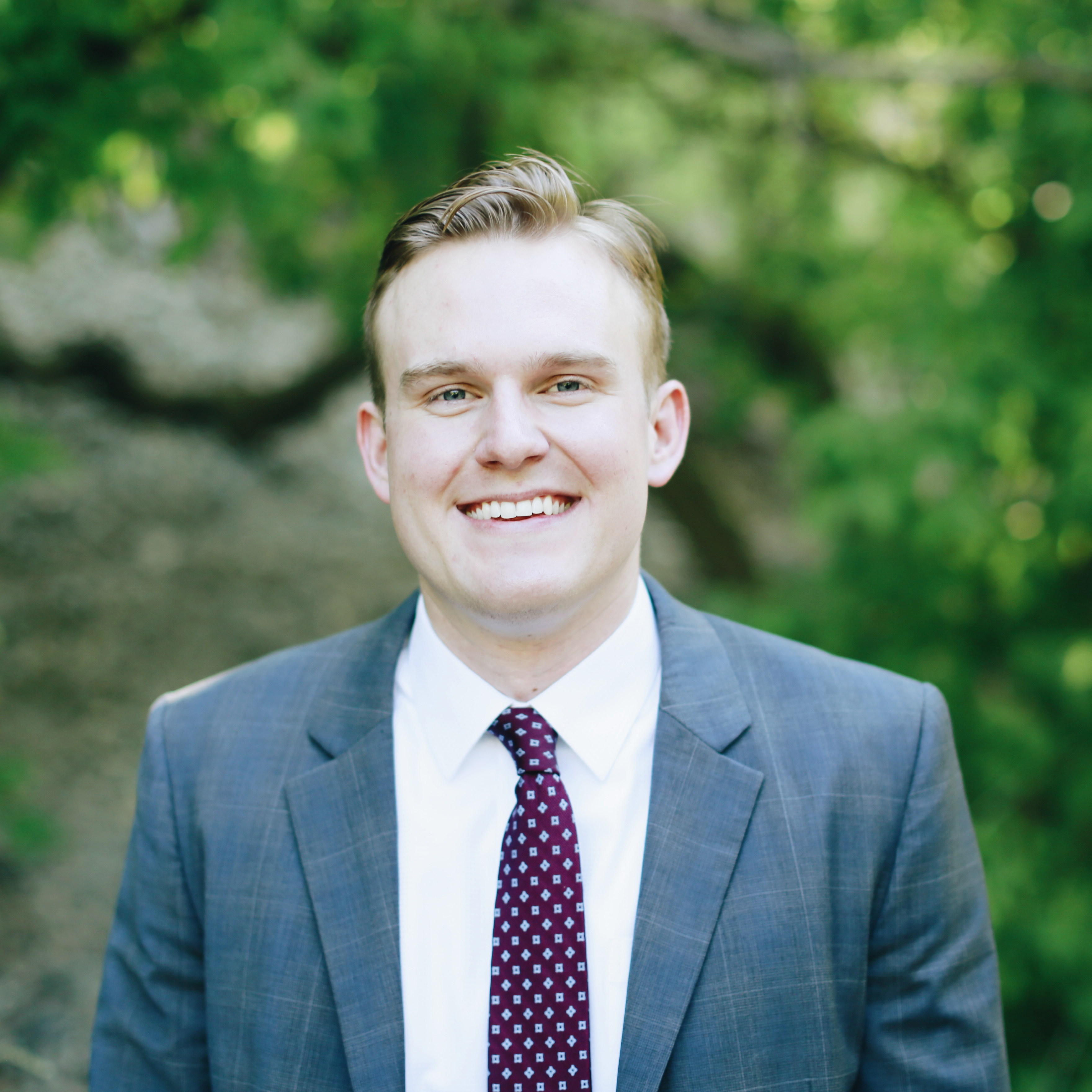 Cole Carlson
Spring 2018 - present
Undergraduate Researcher
Undergraduate Teaching Fellow
Current: Lab Technician
I graduated with a B.S. in Biology with Honors and minors in chemistry and psychology. I am pursuing a career in medicine but would also like to explore research opportunities that I am interested in order to gain more knowledge about the world around me as well as how research is conducted. I have been a research assistant in Dr. Maddens behavioral analysis lab for a 2 semesters working with research involving delayed discounting. Recently I have found an interest in ecology and would like to explore research in this area and learn more about ecological processes along the way.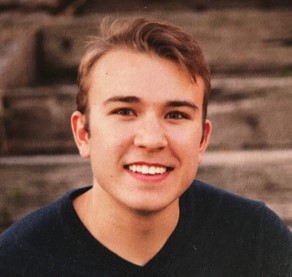 Marcus Hayden
he/him/his
Fall 2020 - Spring 2021
Undergraduate Researcher
I am excited to be studying biochemistry as an undergraduate at Utah State. My first experience with ecology was cataloguing various invasive species to Utah in high school. I'm also interested in mathematics. This past year, I used statistics to analyze partisan gerrymandering in Utah. I also worked as an intern for the hydroponic garden at Utah State University Botanical Center-Kaysville. With the Beckman Research Group, I help with chemical ecology and the study of secondary metabolites in plants. Through this lab experience, I hope to learn a bit more about the chemical nuts and bolts of how life functions.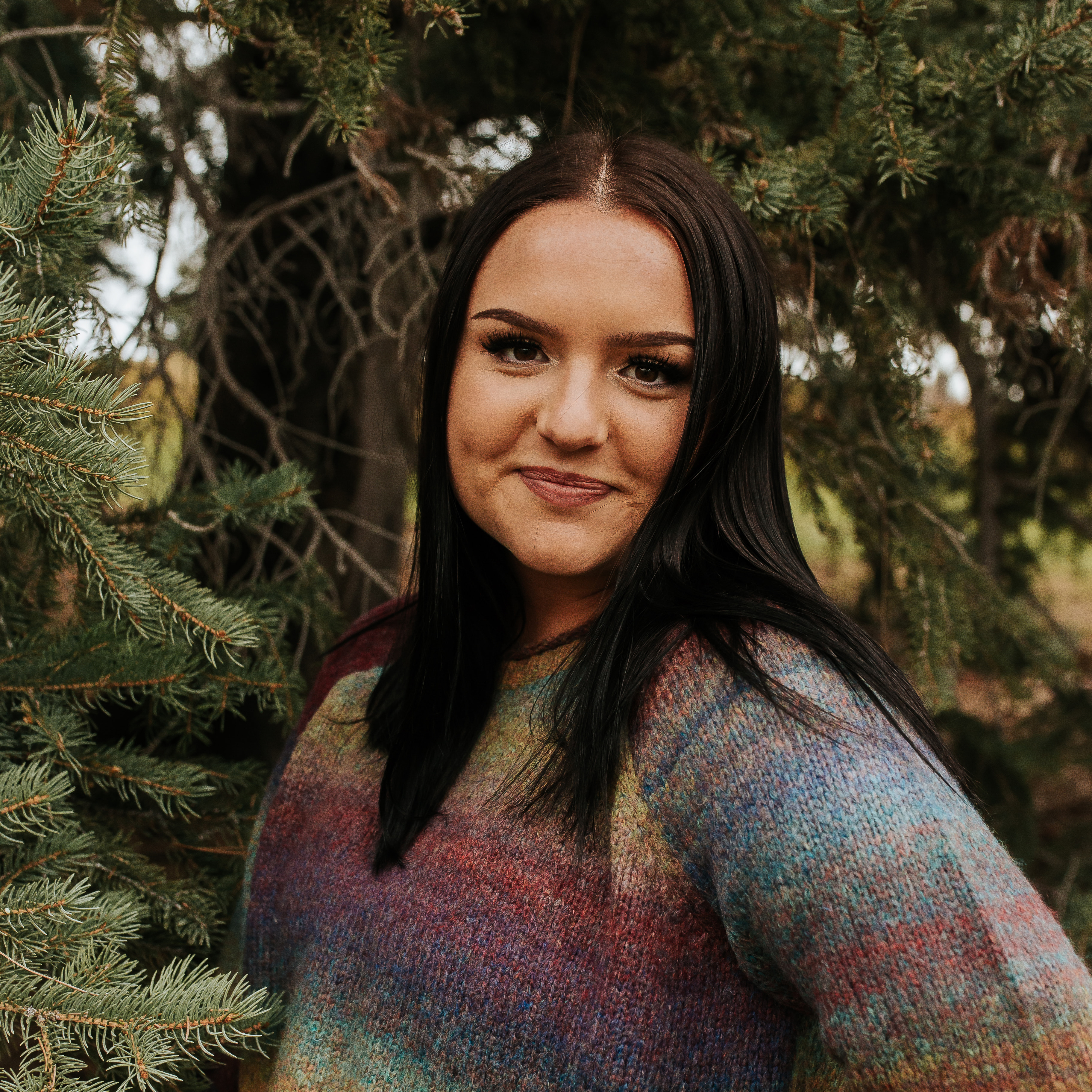 Lyndey Higham
she/her/hers
Spring 2021
Undergraduate Researcher
I am currently an undergraduate student studying Biochemistry with a minor in Behavioral Health. From a young age, I have been interested in many parts of the broad field of biology. I have had the opportunity to work as a supplemental instructor for the Human Physiology course at USU for the last year. I also work as a certified nurse's assistant and spend every summer volunteering at Camp Hodia, a wilderness camp for children and teens with Type 1 Diabetes. I plan to pursue a career in medicine after graduating. I am excited to be a part of the Beckman Research Team and to develop skills in chemical ecology research.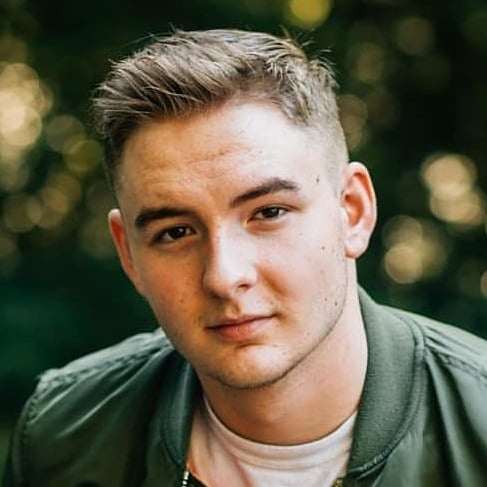 Andy Anderson
Fall 2020
Undergraduate Researcher
I am currently an undergraduate student at Utah State University pursuing a Bachelor of Science degree with a major in biology and a minor in chemistry. Previously, I have attended South Puget Sound Community College in Washington State where I have earned my Associate in Biology degree. While I am currently planning on going to medical school in the near future, ever since taking my first biology courses in high school, I have developed a huge interest in the topics of ecology and climate change, as well as how they impact the future of human civilization. I look forward to growing my understanding and experience in these fields while working with the Beckman Research Group, as well as contributing to the advancement of collective human knowledge through scientific discovery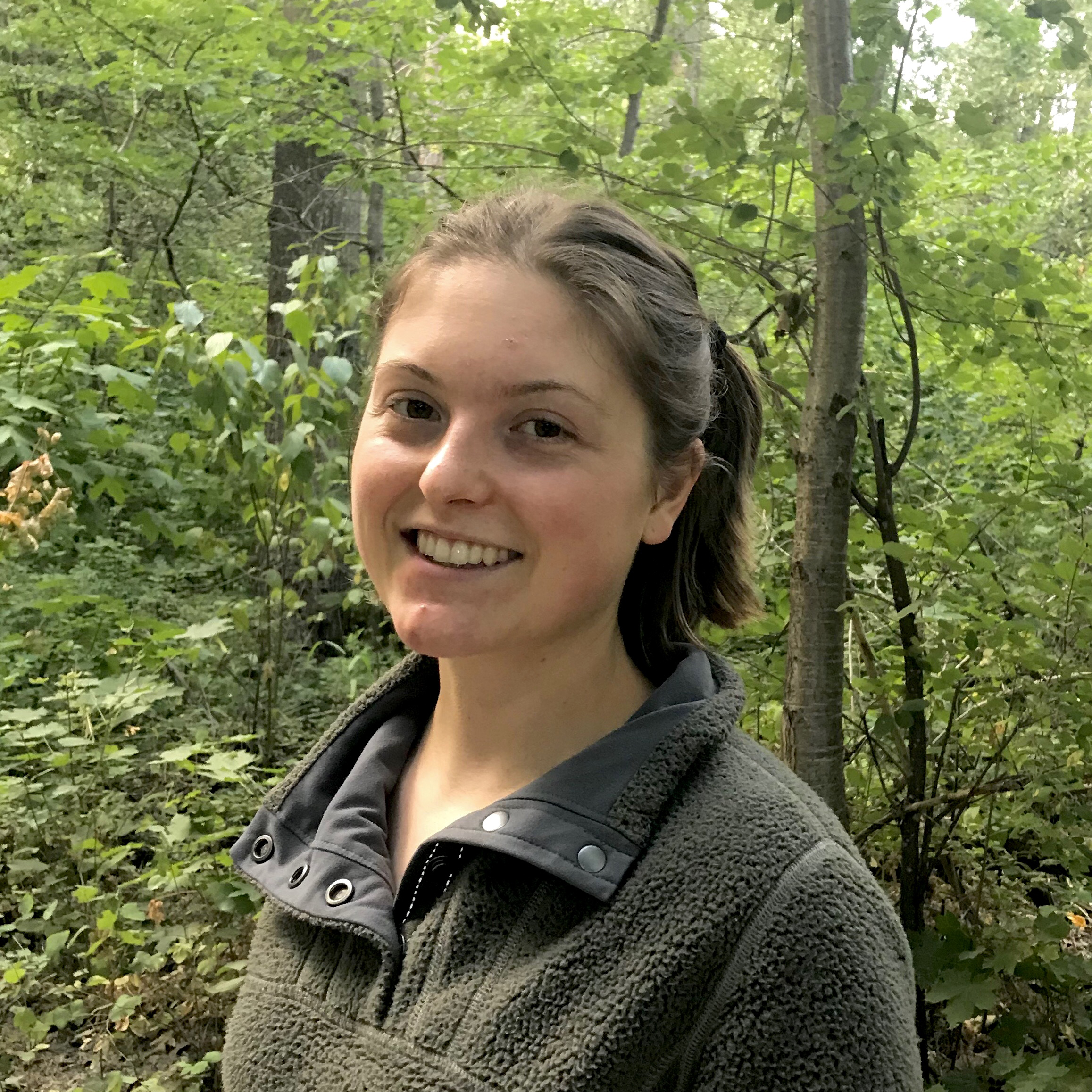 Camilla Moses
she/her/hers
Fall 2020
Undergraduate Researcher
I am an undergraduate studying Ecology/Evolutionary Biology with a minor in Bio-Mathematics. I have a general interest in math, sustainability, climate change, and agriculture. My experience at a Utah State Park, a conservation corps, and an organic farm made me wonder how scientific research can help us manage the interactions between humans and the environment. My goal is to understand how quantitative methods provide insight about our natural resources for the purposes of decision and policy making. With the Beckman Research Group, I am working to build simulation models of how seed dispersal is affected by animal movement due to climate change. After this, my plan is to explore more research questions in ecology.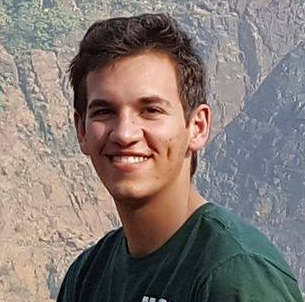 Justin Tirrell
Spring 2018 - Spring 2020
Undergraduate Researcher
Undergraduate Teaching Fellow
Lab Manager
Justin received a B.S. in Biology with Honors and minors in Philosophy and Chemistry. While working in the Beckman Research Group, Justin created simulation models for biological processes. Justin was drawn to this particular focus because he desires to participate in research that informs policy makers and the public about how human behavior affects local ecosystems. By creating well-researched predictive models, Justin plans to contribute insight into how biological systems may change their behavior as human behavior continues to alter natural ecosystems.
Honors thesis: Emergent seedling spatial patterns following insect seed predation in a simulated population
Interview with Justin: Graduation (2020)
Current: Jr. LIMS Admin at Sera Prognostics
Daniela Cala, Universidad del Rosario Undergraduate Volunteer, Smithsonian Tropical Research Institute, Panama (Summer 2018)
Kaylynn Ashby, Undergraduate Teaching Fellow (BIOL 2220/WATS 2220: General Ecology), Utah State University (Spring 2018)
Nathan Moos, University of Michigan Undergraduate Researcher, University of Utah (Summer 2014)
Rebeca Acosta, University of Panama Undergraduate Volunteer, Smithsonian Tropical Research Institute, Panama (Spring 2009)
Julio Batista, University of Panama Undergraduate Volunteer, Smithsonian Tropical Research Institute, Panama (Fall 2008)
Sophia Christoforides, UMN Undergraduate Intern, Smithsonian Tropical Research Institute, Panama (Fall 2008)
Reina Heinz, UC-Santa Cruz Undergraduate Volunteer, Smithsonian Tropical Research Institute, Panama
Sonja Riddle-Ford, Undergraduate Directed Research in Panama, University of Minnesota (Summer 2006)
Matt Certo, Western Washington University M.S. Student Intern, Smithsonian Tropical Research Institute, Panama (Summer 2008)
Christopher Moore, CSU-Fullerton M.S. Student Intern, Smithsonian Tropical Research Institute, Panama (Summer 2008)
Amy Dickson, Volunteer, Smithsonian Tropical Research Institute, Panama (Spring 2008)
Serica Zwack, Volunteer, Smithsonian Tropical Research Institute, Panama (Spring 2008)
Bernardo Lopez, Volunteer, Smithsonian Tropical Research Institute, Panama (Fall 2007)
Michelle Stein, UMN M.A. Student Intern, Smithsonian Tropical Research Institute, Panama (Summer 2005)