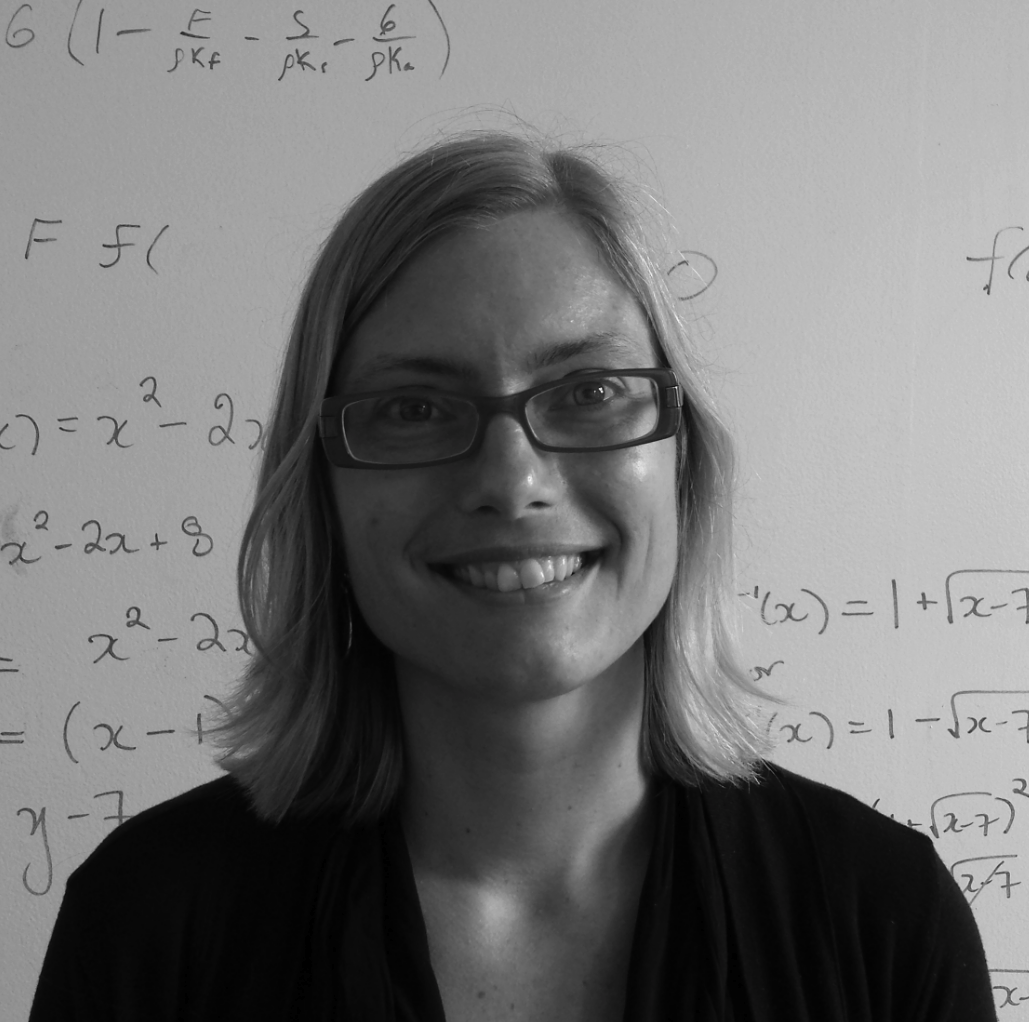 Noelle G. Beckman, Ph.D.
Assistant Professor
I integrate quantitative and empirical approaches to enhance our knowledge of the mechanisms that limit populations and maintain biodiversity in natural and modified environments. Currently, I'm investigating population spread of plants under different global change scenarios. Read more about current projects by following the links under research themes.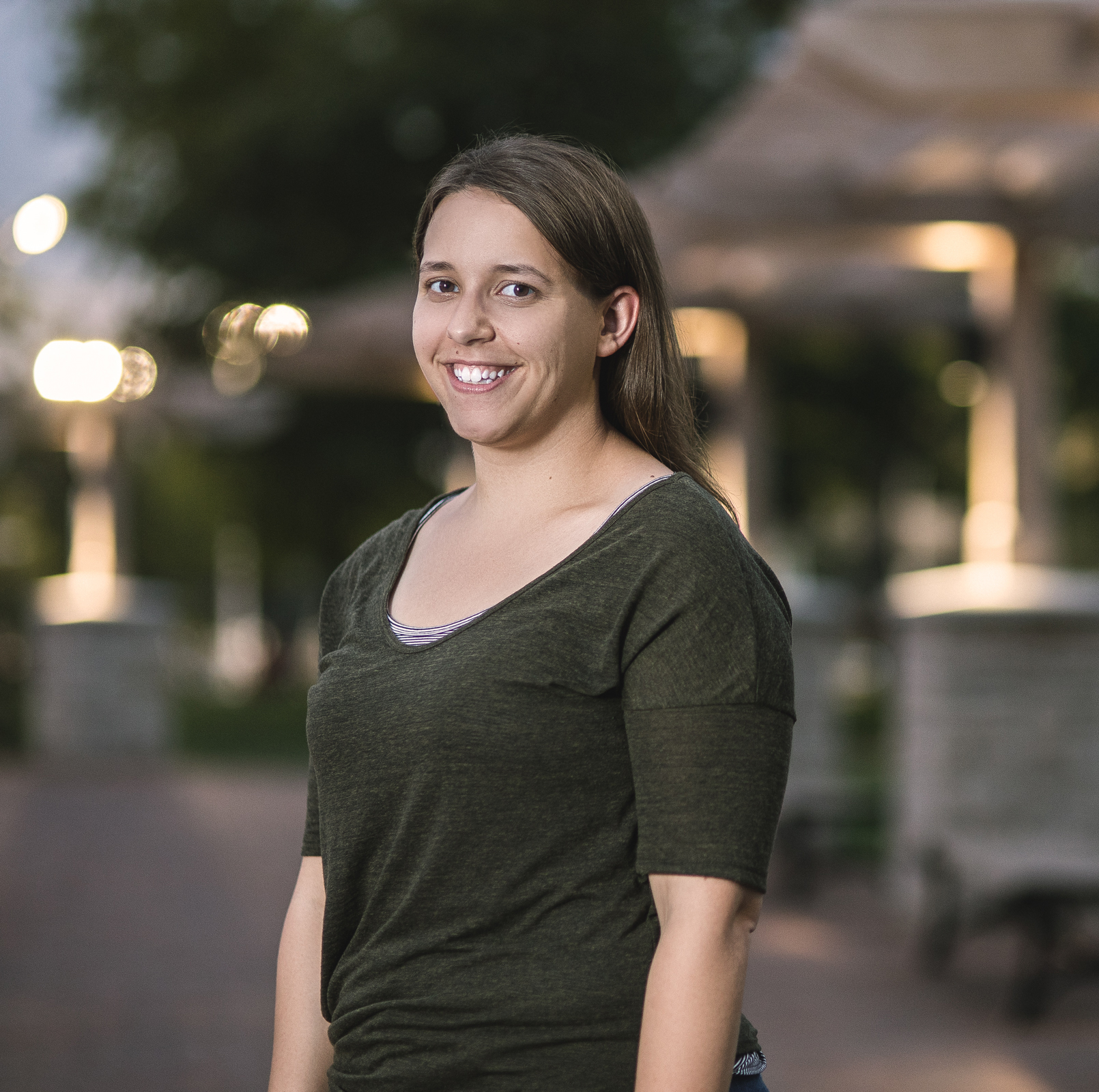 Sarah Bogen
Fall 2018 - present
PhD Student in Math & Stats with specializations in Interdisciplinary Studies & Climate Adaptation Science
I am interested in using data-driven mathematical modeling approaches to study complex ecological phenomena. I started research as an undergraduate at Capital University where I modeled the spatial and temporal spread of White-Nose syndrome in North American bats. Since then I've had a range of quantitative research experiences in areas such as agricultural epidemiology, genomics, microbiology, and systems biology. Most recently, I used a statistical approach to study the genetics of mental health at Nationwide Children's Hospital. My past work has allowed me to explore several mathematical techniques and collaborate with biologists in a variety of sub-fields. For my PhD research, I will be returning to my ecological roots to study extinction risk of plant species under climate change. I am also interested in disseminating mathematical and scientific knowledge through education and advocacy.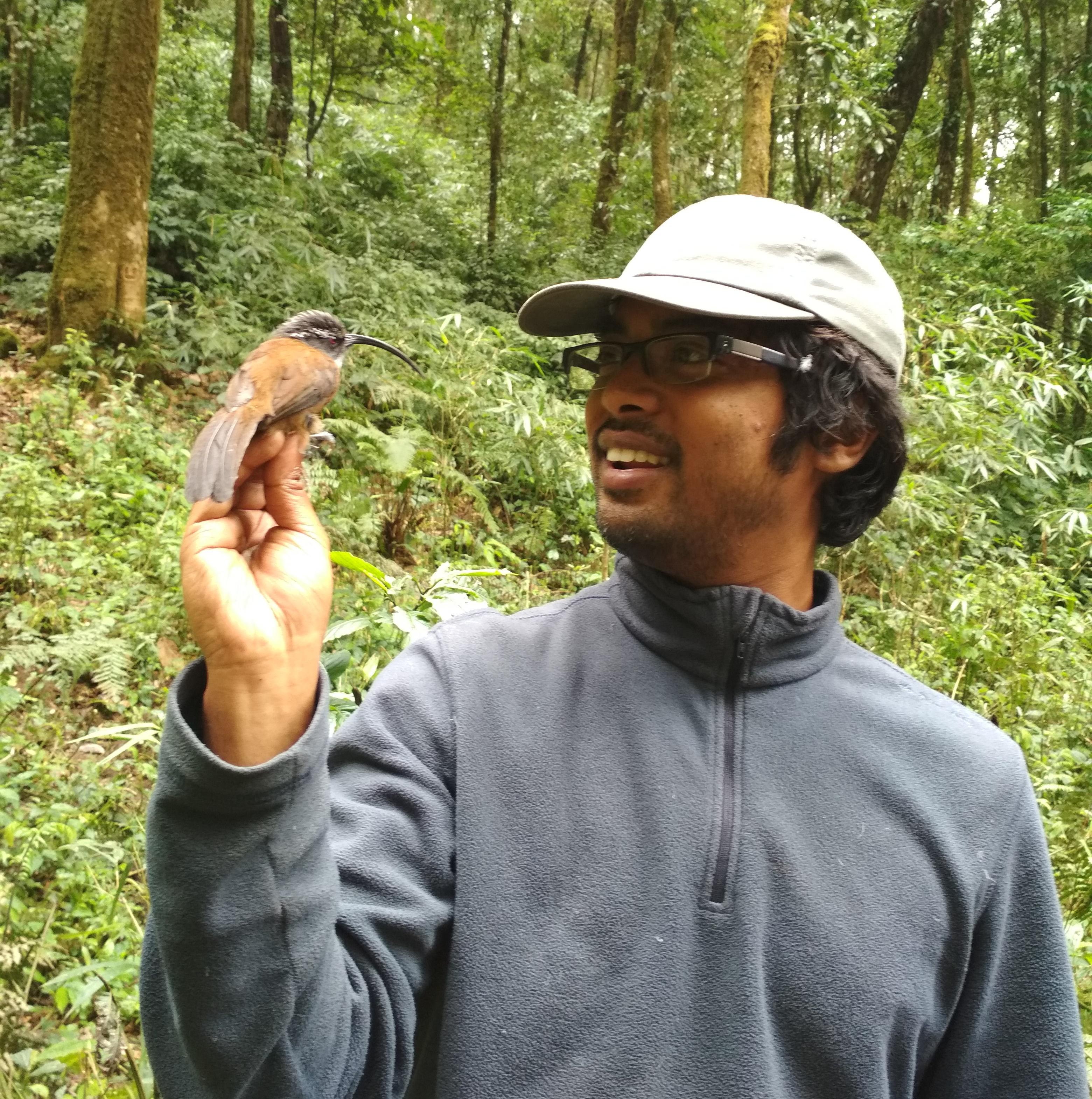 Binod Borah
Fall 2018 - present
PhD Student in Ecology
I am a PhD student pursuing a degree in Ecology through the Biology Department. I am interested in ecological interactions, particularly between plants and animals and how they influence population demography and community dynamics. In the Beckman Lab, I plan to study animal-mediated seed dispersal in a changing world, using a combination of theoretical and empirical approaches. I have a Masters degree in Wildlife Biology and Conservation from National Centre of Biological Sciences, Bangalore and Wildlife Conservation Society-India Program. My dissertation looked at responses of interspecific associations in mixed-species bird flocks to selective logging in East Himalaya, a project I continued after graduation. I am also actively involved in biodiversity conservation in the larger landscape and consulted with multiple protected areas and community reserve managers to set up management goals, generate biodiversity and socio-economic information, and raise funds for effective protection.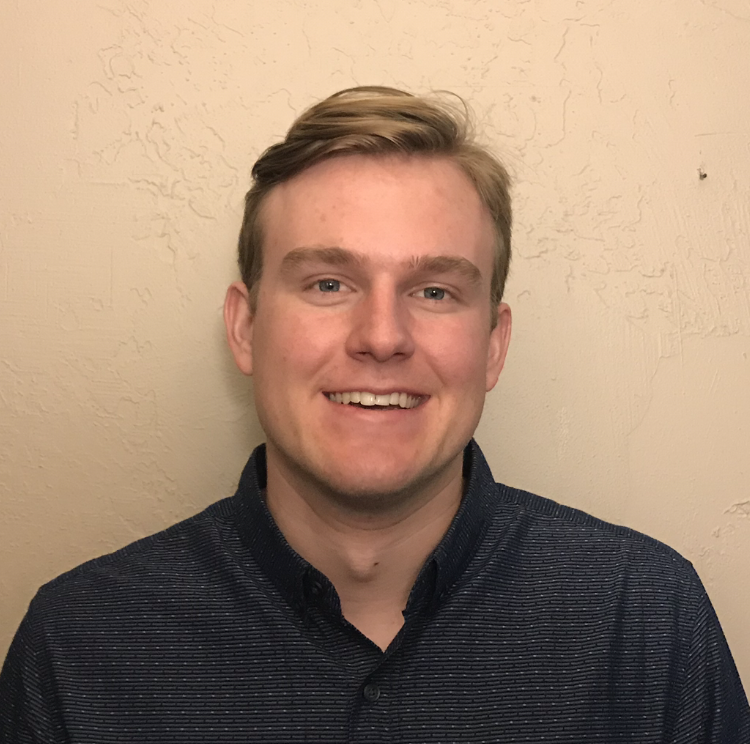 Cole Carlson
Spring 2018 - present
Undergraduate Researcher
I am a Junior Biology student and am pursuing a minor in chemistry as well as psychology. I am pursuing a career in medicine but would also like to explore research opportunities that I am interested in order to gain more knowledge about the world around me as well as how research is conducted. I have been a research assistant in Dr. Maddens behavioral analysis lab for a 2 semesters working with research involving delayed discounting. Recently I have found an interest in ecology and would like to explore research in this area and learn more about ecological processes along the way.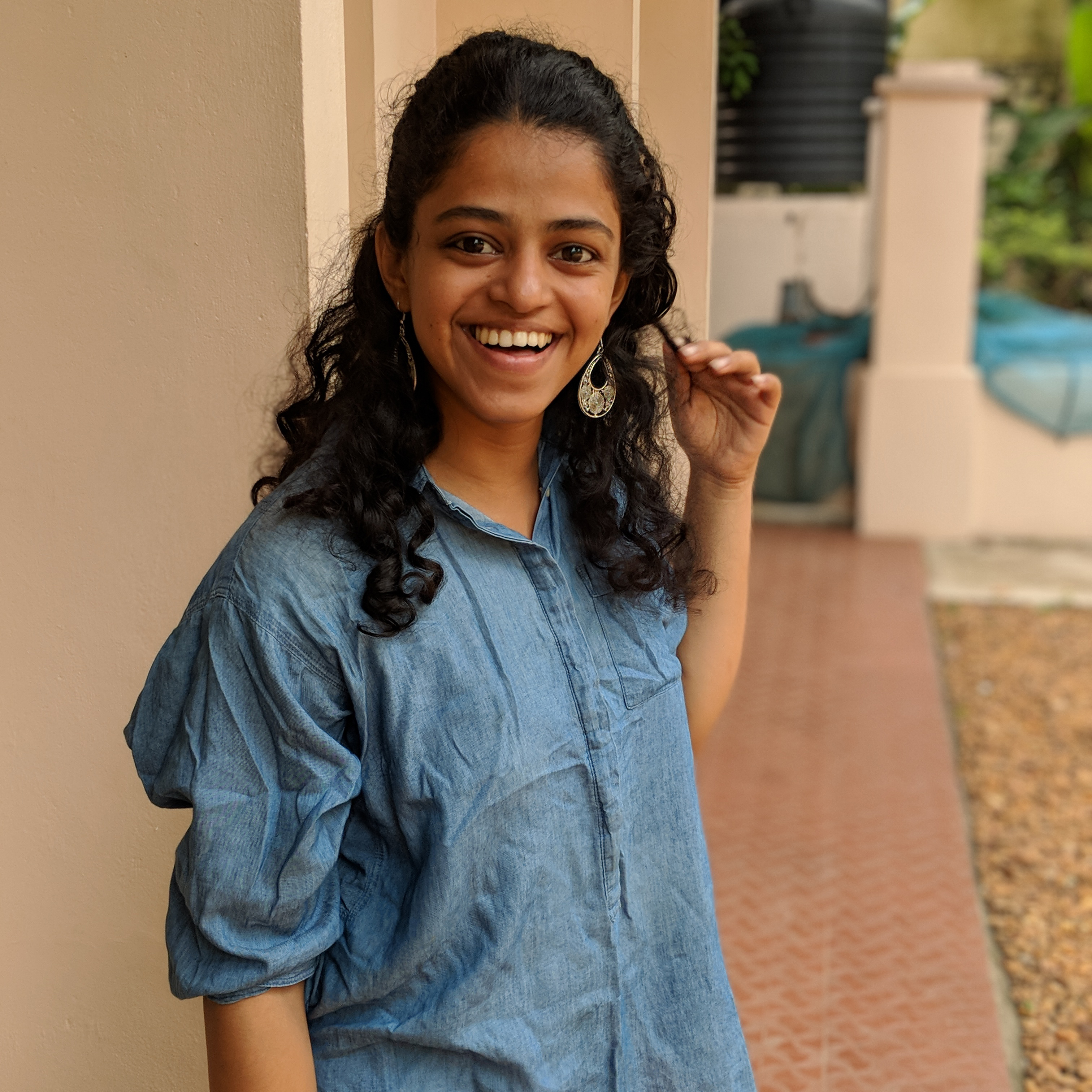 Elsa Jos
Summer 2018 - present
PhD Student in Ecology
I am interested in how species interactions determine the abundance and distribution of plant species. I would like to integrate theoretical and empirical approaches for this. I plan to study the evolution and ecology of fruit traits and how these traits mediate plant-animal interactions. I completed a Masters in Ecology and Environmental Sciences from Pondicherry University, India. My masters research focused on the evolution and ecology of touch-sensitive stigmas in angiosperms, which I did with Dr. Hema Somanathan at IISER, Thiruvananthapuram, India. After this I continued working with her on a project looking at population sizes and species diversity in Myristica swamps in Southern Western Ghats, India.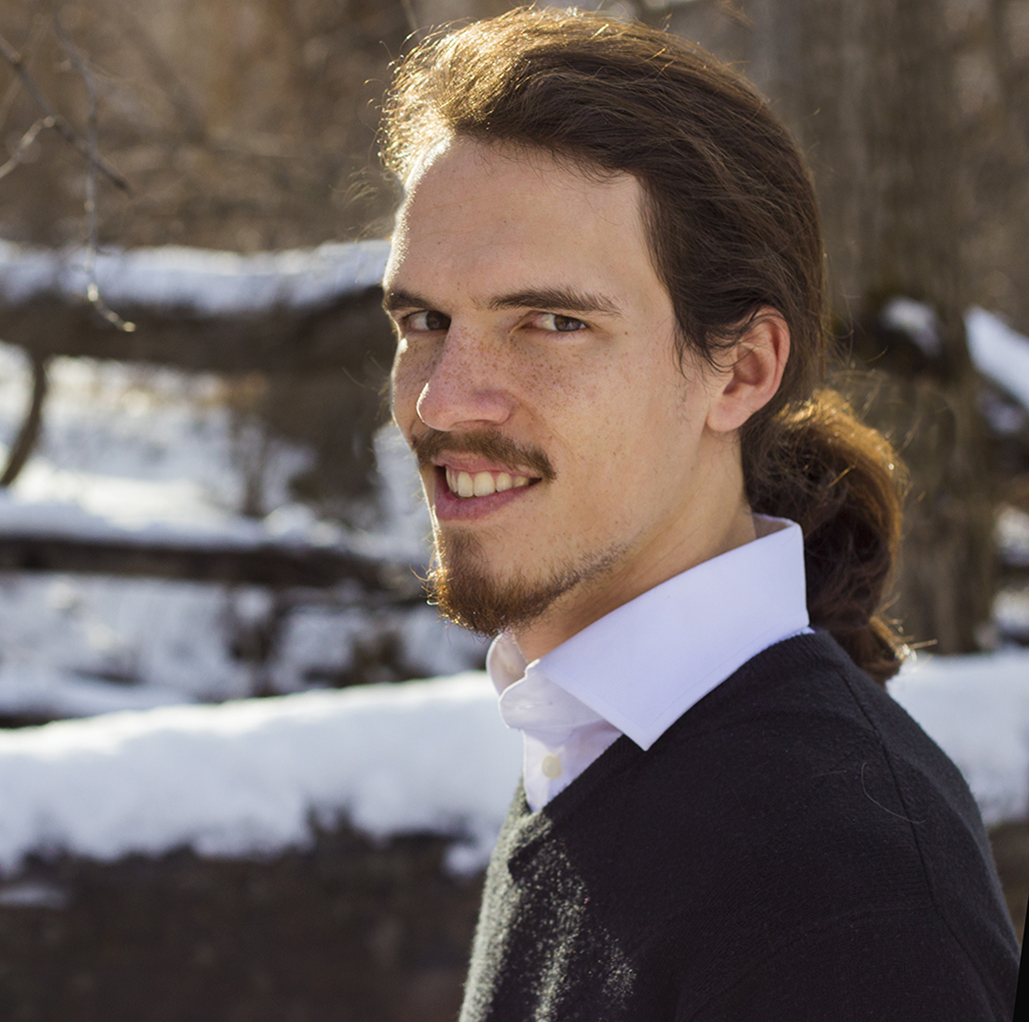 Eric Sodja
Fall 2017 - present
M.S. Student in Ecology
I use a modeling approach to investigate how plant spatial distributions and diversity influence interactions plants have with other organisms, such as insects, fungi, and mammals, and how these interactions in turn influence the distribution and diversity of plant species. Understanding these interactions is useful to predict the changes that may occur given disturbances to the system, such as species invasions, shifts in resource availability, or other environmental changes. I received a B.S in Conservation & Restoration Ecology and a B.S. in Economics with a minor in Geographic Information Science from Utah State University.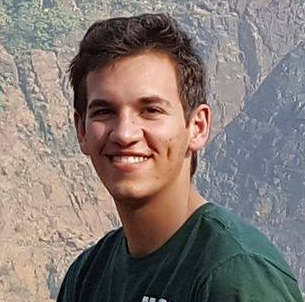 Justin Tirrell
Spring 2018 - present
Undergraduate Researcher
I am pursuing a Biology major and a Philosophy minor. My role within the Beckman Research Group is to create mathematical models for biological processes. I was drawn to this particular focus because I desire to participate in research that informs policy makers and the public about how human behavior affects local ecosystems. By creating well-researched predictive models, I plan to contribute insight into how biological systems may change their behavior as human behavior continues to alter natural ecosystems.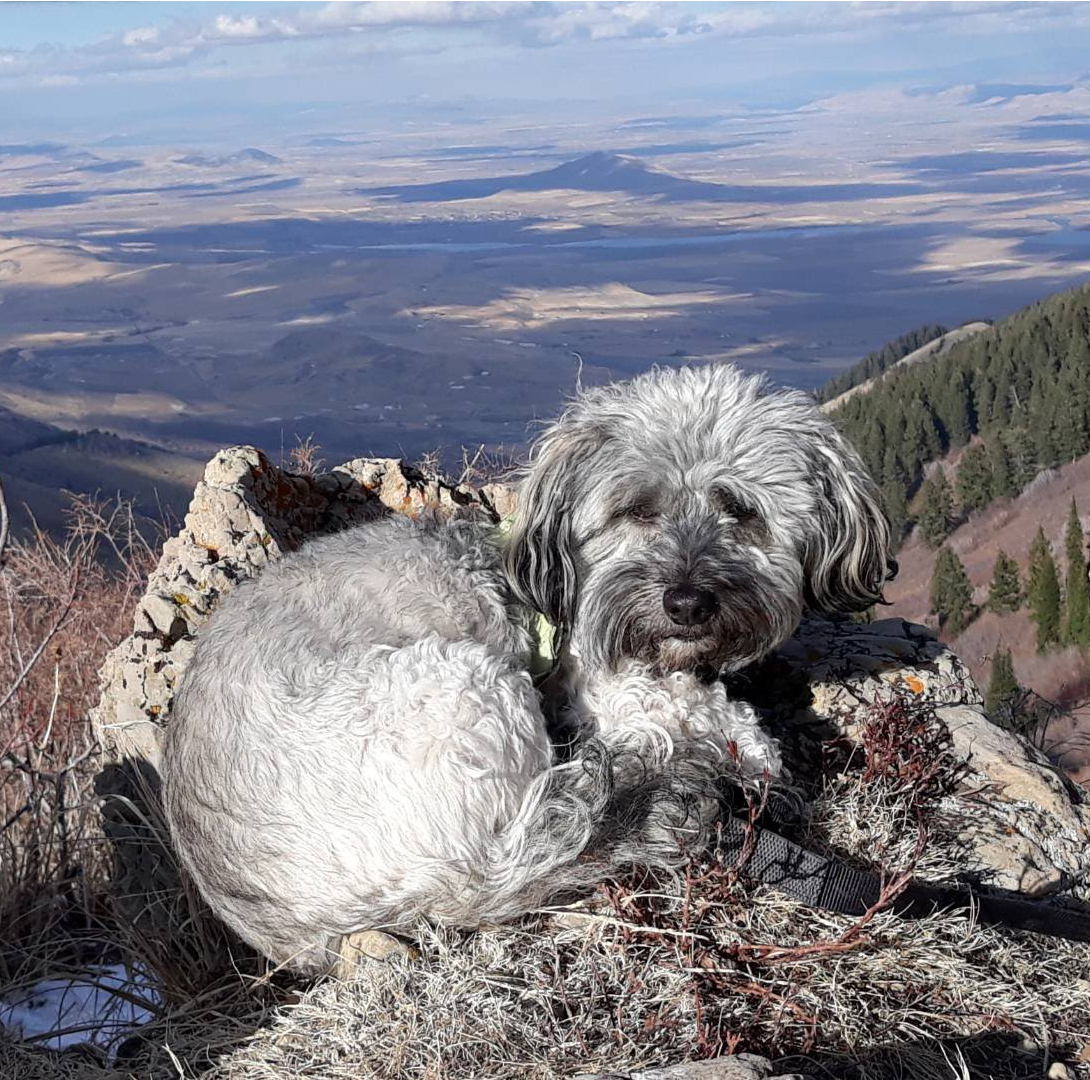 Max
August 2012 - present
Giver of Infinite Affection
I took Obedience classes at the Zoom Room in Columbus, Ohio. I'm considering continuing my education here in Logan. I spend most of my time sleeping and eating. I LOVE food and will eat almost anything, except for dried lemons, blegh. I like to go hiking. I grew up in more humid forests of the Eastern United States. In Utah, I go hiking when its cool and not too dry. When I first moved to Utah, I tried to go hiking when it was dry and the ground was really dusty. I breathed in a lot of the dust, and then puked it out all over the car on the way home. I also like barking at things that move, but objects that move really slowly or are oddly shaped really make me nervous and a little afraid. I like hanging out with all the people in the research group. They are pretty nice, sometimes they drop little pieces of food for me to eat, but I don't understand why they won't let me sit at the table and eat with them. I'm really good at eating.