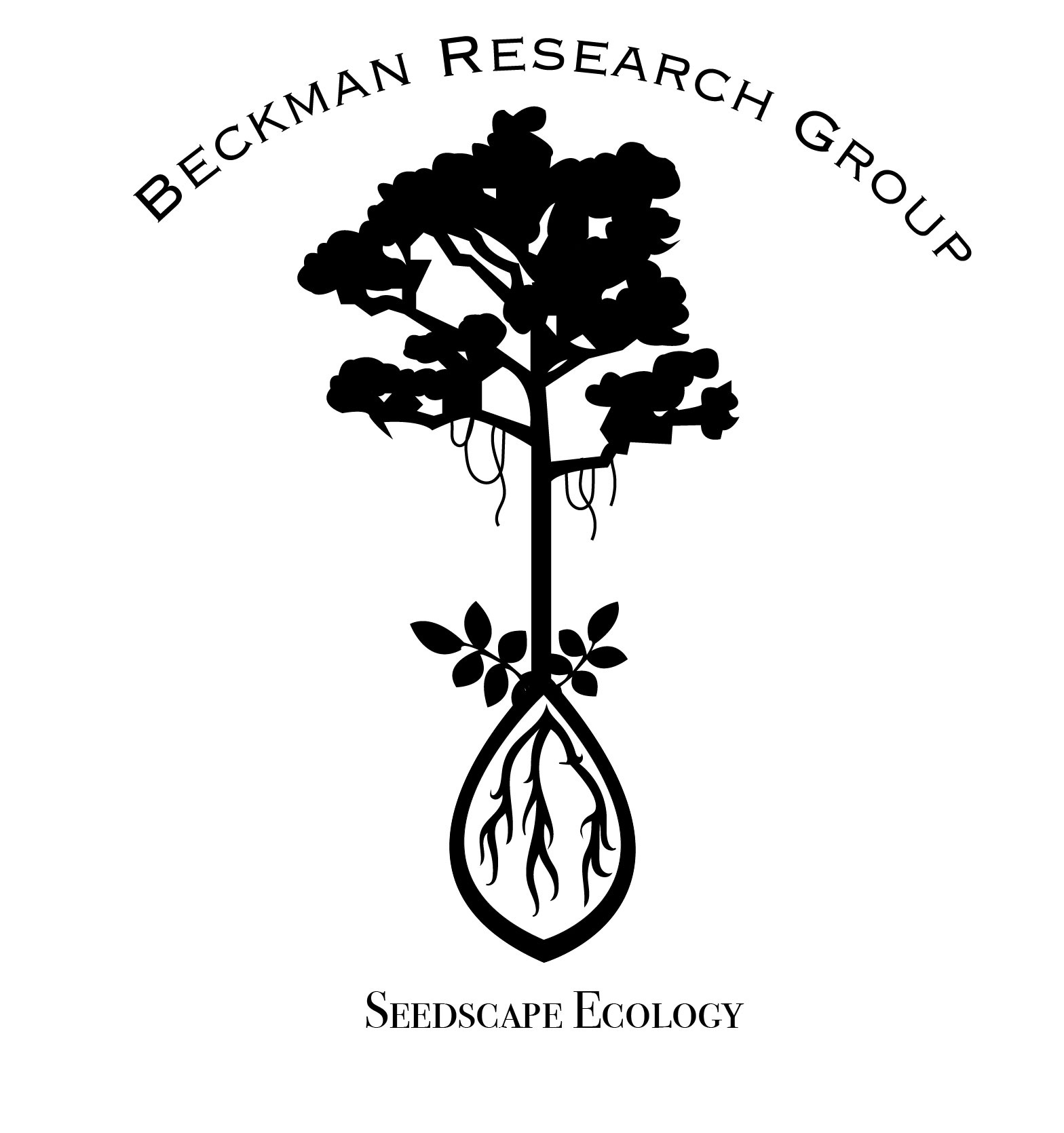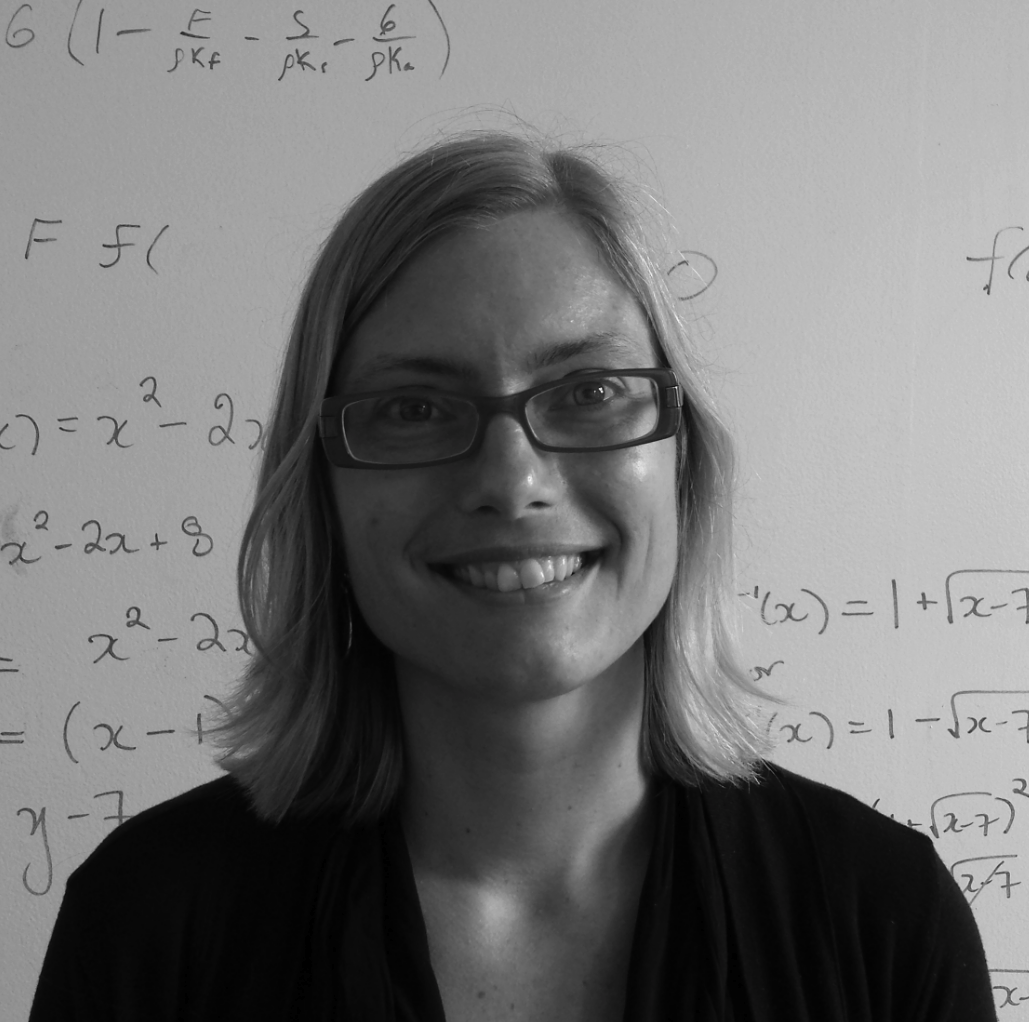 Noelle G. Beckman, PhD
she/her/hers
Assistant Professor in Biology and Ecology
I am an Assistant Professor in Biology and the Ecology Center and am affiliated with the Climate Adaptation Science and Mathematical Biology Programs. I earned my Ph.D. in Ecology, Evolution, & Behavior at the University of Minnesota, Twin Cities. I was a Postdoctoral Fellow at the Mathematical Biosciences Institute (MBI) and the National Socio-Environmental Synthesis Center (SESYNC). My research focuses on seedscape ecology in both natural and modified environments. I use a combination of empirical and quantitative approaches to understand how spatial interactions of plants with their local environment influences patterns observed at larger spatial and temporal scales, such as patterns of plant spatial distributions and biodiversity. We focus on the early stages of a plant's life cycle (i.e. reproduction, seed dispersal, seedling survival). Read about current projects by following the links under research themes.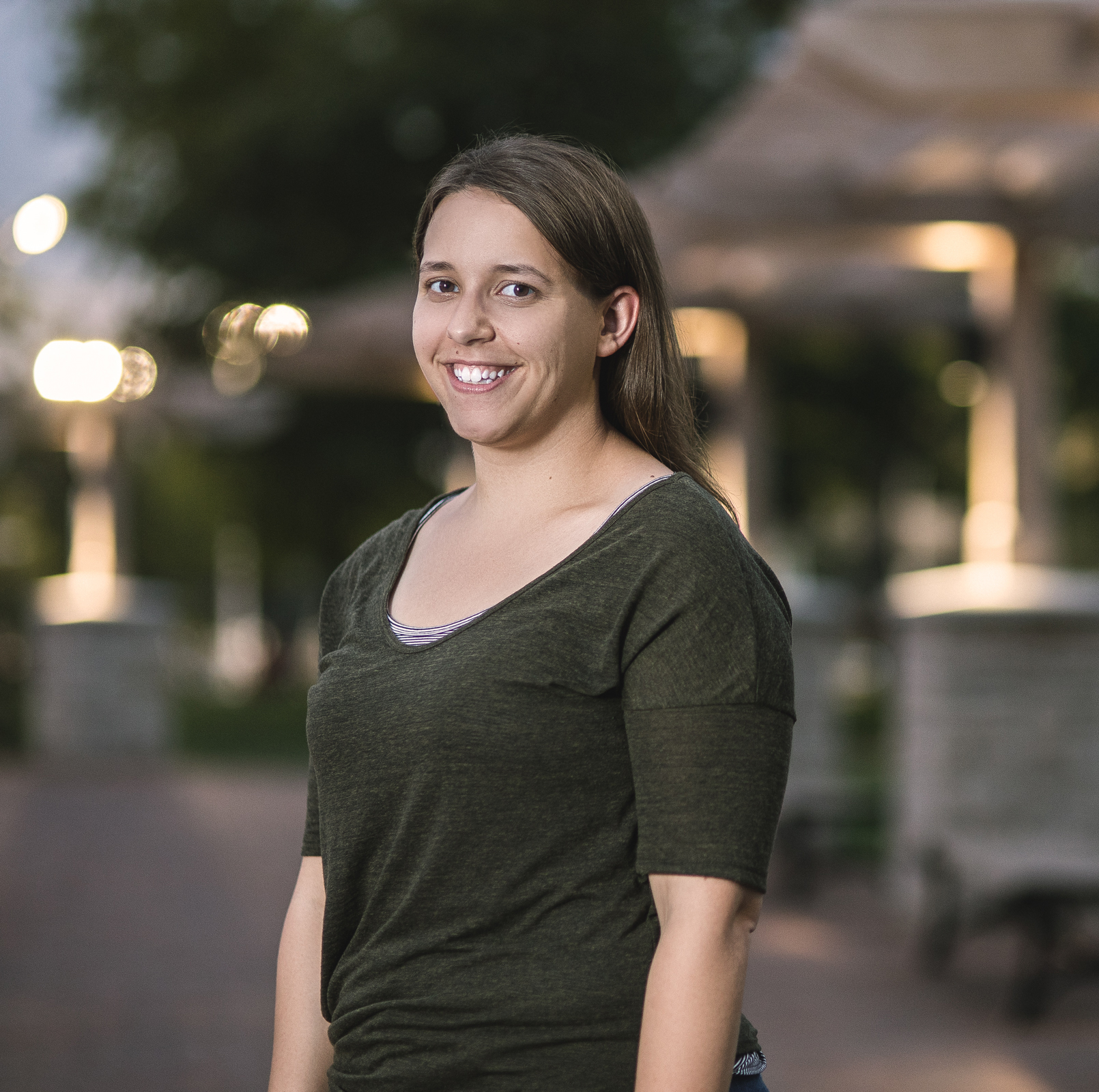 Sarah Bogen
she/her/hers
Fall 2018 - present
PhD Student in Math & Stats with specializations in Interdisciplinary Studies & Climate Adaptation Science
I am interested in using data-driven mathematical modeling approaches to study complex ecological phenomena. I started research as an undergraduate at Capital University where I modeled the spatial and temporal spread of White-Nose syndrome in North American bats. Since then I've had a range of quantitative research experiences in areas such as agricultural epidemiology, genomics, microbiology, and systems biology. Most recently, I used a statistical approach to study the genetics of mental health at Nationwide Children's Hospital. My past work has allowed me to explore several mathematical techniques and collaborate with biologists in a variety of sub-fields. For my PhD research, I will be returning to my ecological roots to study extinction risk of plant species under climate change. I am also interested in disseminating mathematical and scientific knowledge through education and advocacy.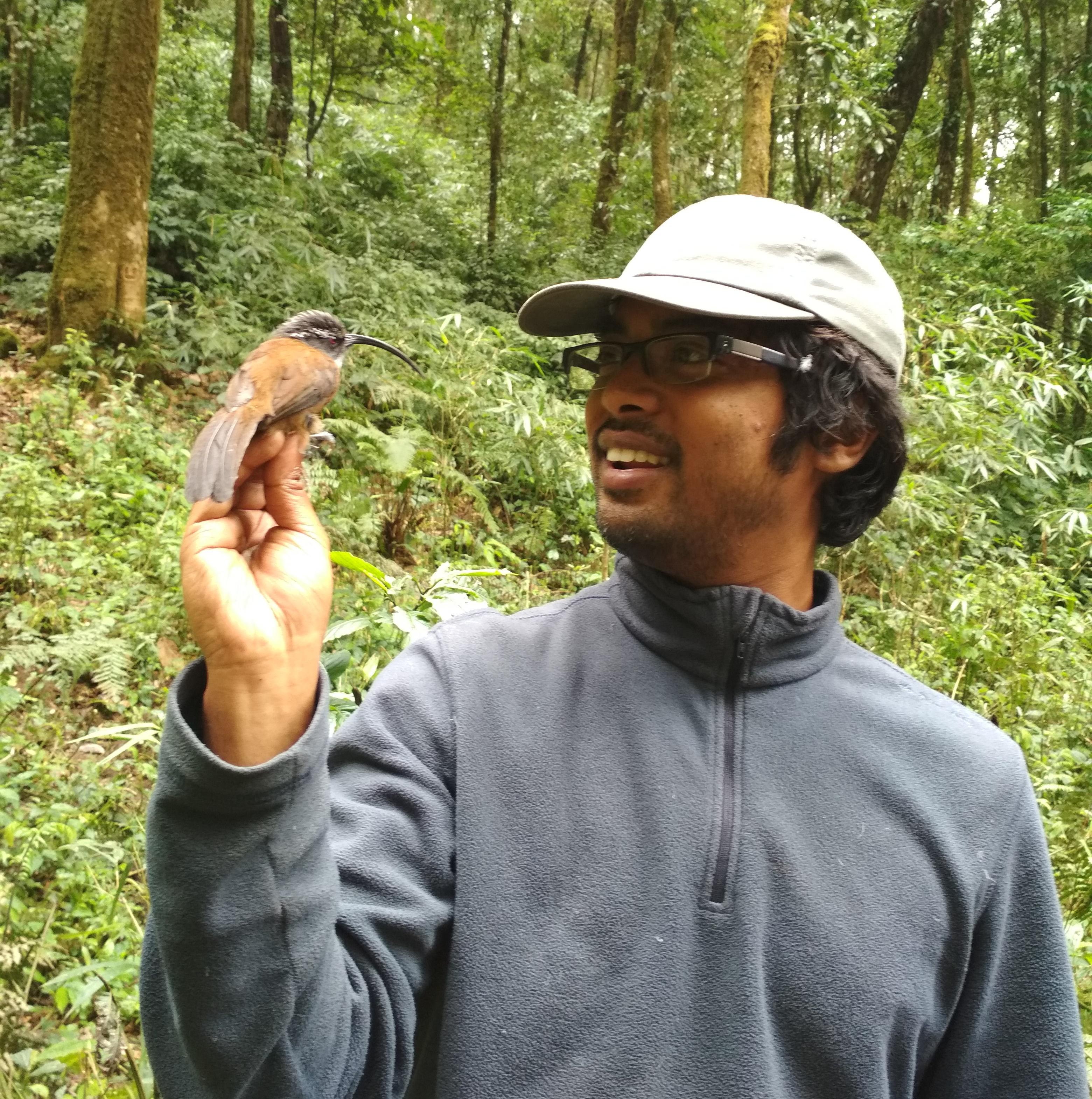 Binod Borah
he/him/his
Fall 2018 - present
PhD Student in Ecology
I am a PhD student pursuing a degree in Ecology through the Biology Department. I am interested in ecological interactions, particularly between plants and animals and how they influence population demography and community dynamics. In the Beckman Lab, I plan to study animal-mediated seed dispersal in a changing world, using a combination of theoretical and empirical approaches. I have a Masters degree in Wildlife Biology and Conservation from National Centre of Biological Sciences, Bangalore and Wildlife Conservation Society-India Program. My dissertation looked at responses of interspecific associations in mixed-species bird flocks to selective logging in East Himalaya, a project I continued after graduation. I am also actively involved in biodiversity conservation in the larger landscape and consulted with multiple protected areas and community reserve managers to set up management goals, generate biodiversity and socio-economic information, and raise funds for effective protection.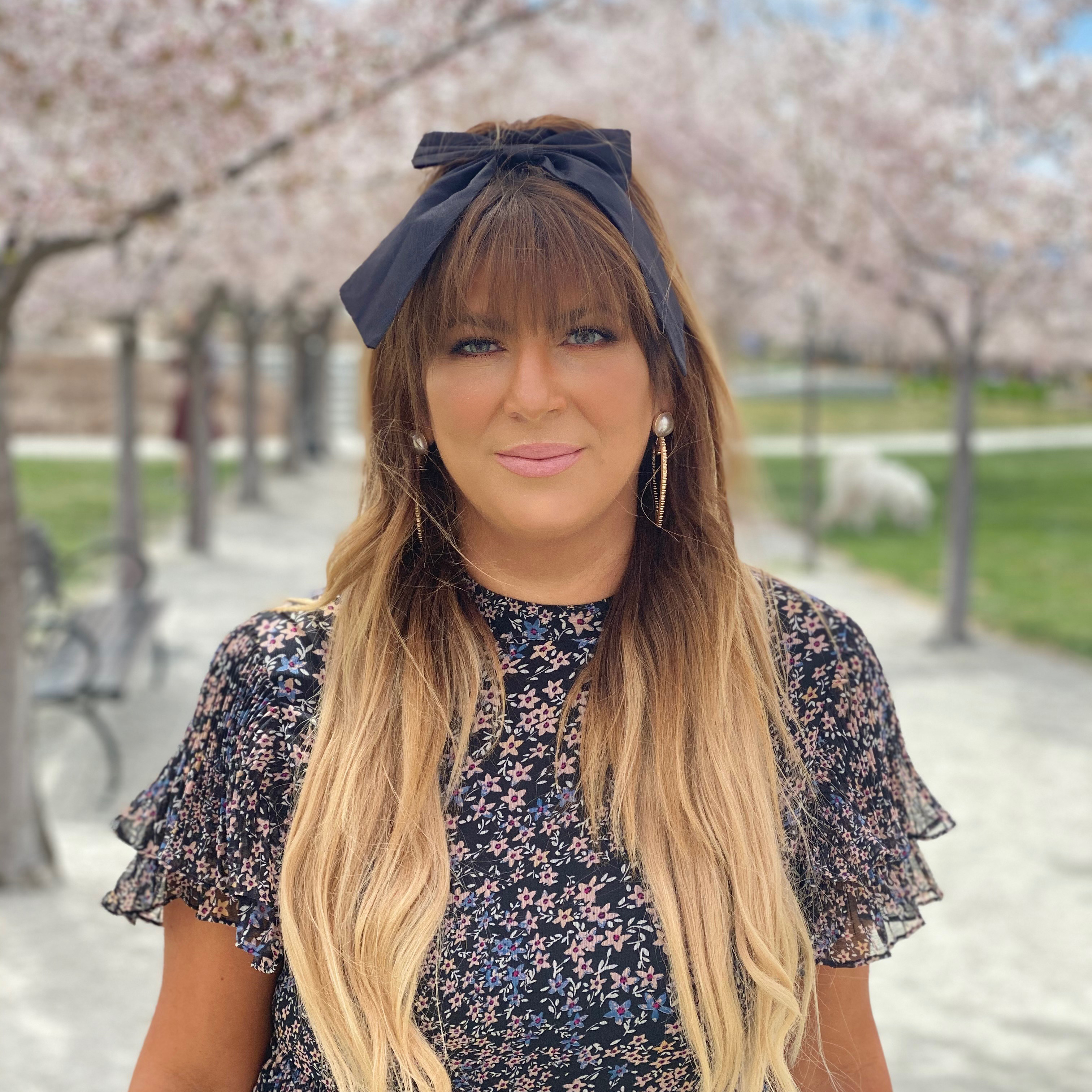 Jennifer Bryan
she/her/hers
Fall 2020 - present
Undergraduate Researcher
Undergraduate Teaching Fellow
I was born in Curitiba, Brazil. I immigrated to the United States in 2016 after meeting my husband. I'm an undergraduate studying Human Biology with a minor in Psychology at USU. I'm a first-generation college student. During my time at USU, I have served as president of the IELISA club, and I have been active in undergraduate research since my first semester. I was part of the Zachary Gompert Lab for 2 semesters. Growing up, I competed with the Gymnastics Olympic team for Brazil. Since relocating to Logan five years ago, I have married my husband Jacob Bryan and had my daughters Flora and Charlotte. I hope to pursue a career in medicine.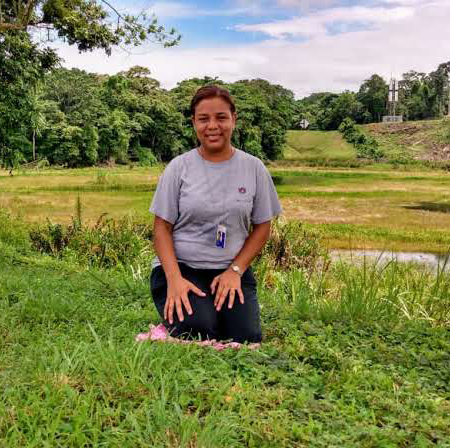 Mitzila Gaitan
Spring 2019 - present
Research Technician
Soy Ingeniera en Manejo Ambiental y poseo un título de Profesora en educación media con especialización en Manejo Ambiental. Tengo más de 10 años participando en proyectos de investigación con plantas desde las más pequeñas hasta los arboles más grandes. Me gusta muchísimo el bosque y todos sus acertijos por descifrar. El Bosque es muy complejo pero muy interesantes, actualmente trabajo con frutos que son procesados en el laboratorio. Trabajar pensando en que este es mi granito de arena para ampliar nuestro conocimiento y mejorar nuestro entorno, le da sentido a mi trabajo. La investigación del medio ambiente es muy importante y considero que educar a las personas también lo es, así que en mi tiempo libre dedico unas horas a la semana a ayudar a otros, labor que llevo efectuando hace más de 15 años.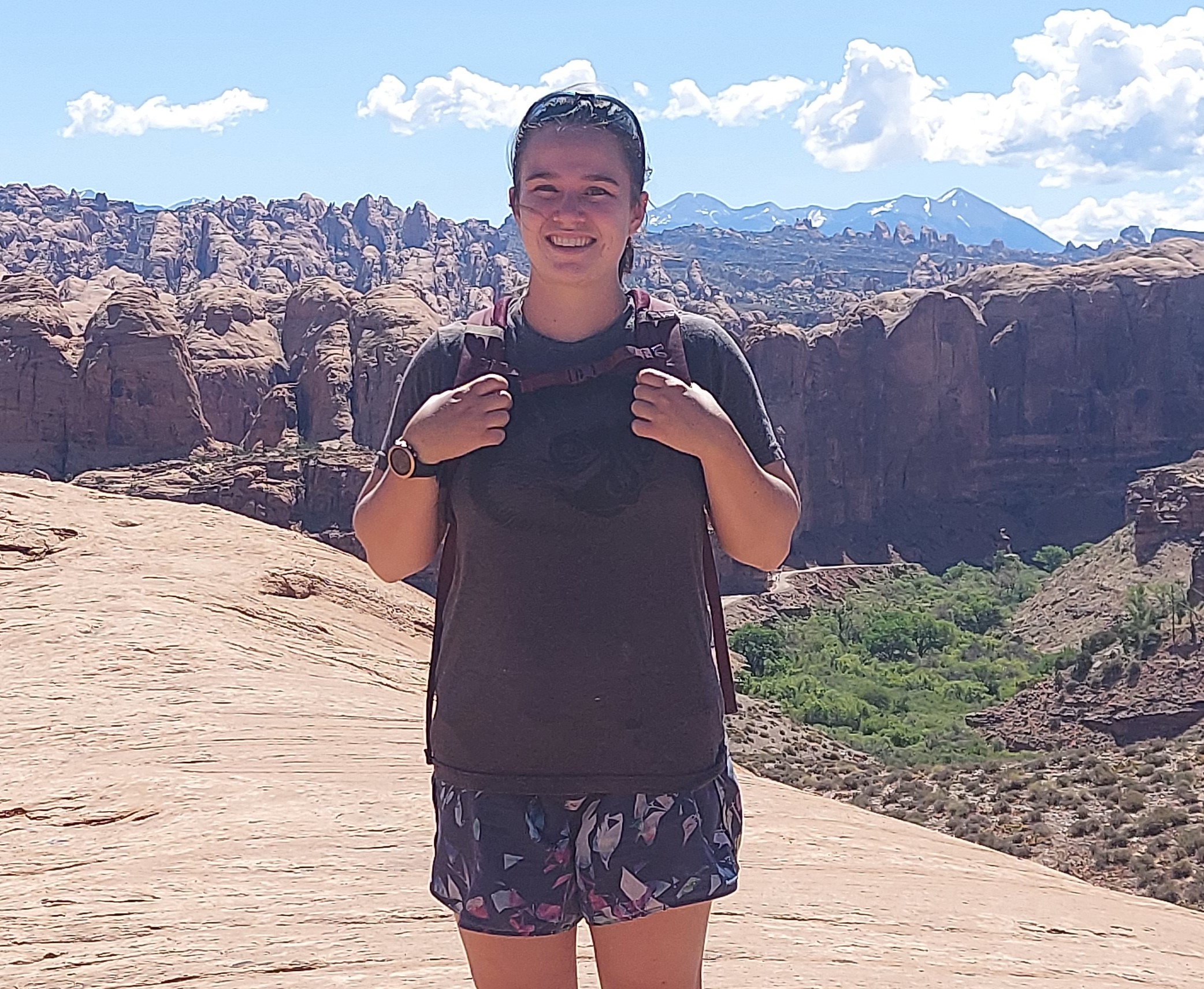 Brynn Harshbarger
she/her/hers
Fall 2021 - present
PhD Student in Ecology
I am a PhD student interested in primate behavioral ecology. As a master's student at Marshall University, I studied seasonal variation in sifaka ranging patterns. I used remotely sensed vegetation data to observe how sifaka changed their space use in resource abundant and scarce season. For my PhD research, I plan to expand my interest in primate space use to include plant-primate interactions. I am interested in how factors influencing primate ranging patterns affects primate mitigated seed dispersal, as well as how primate mitigated seed dispersal affects plant community structure.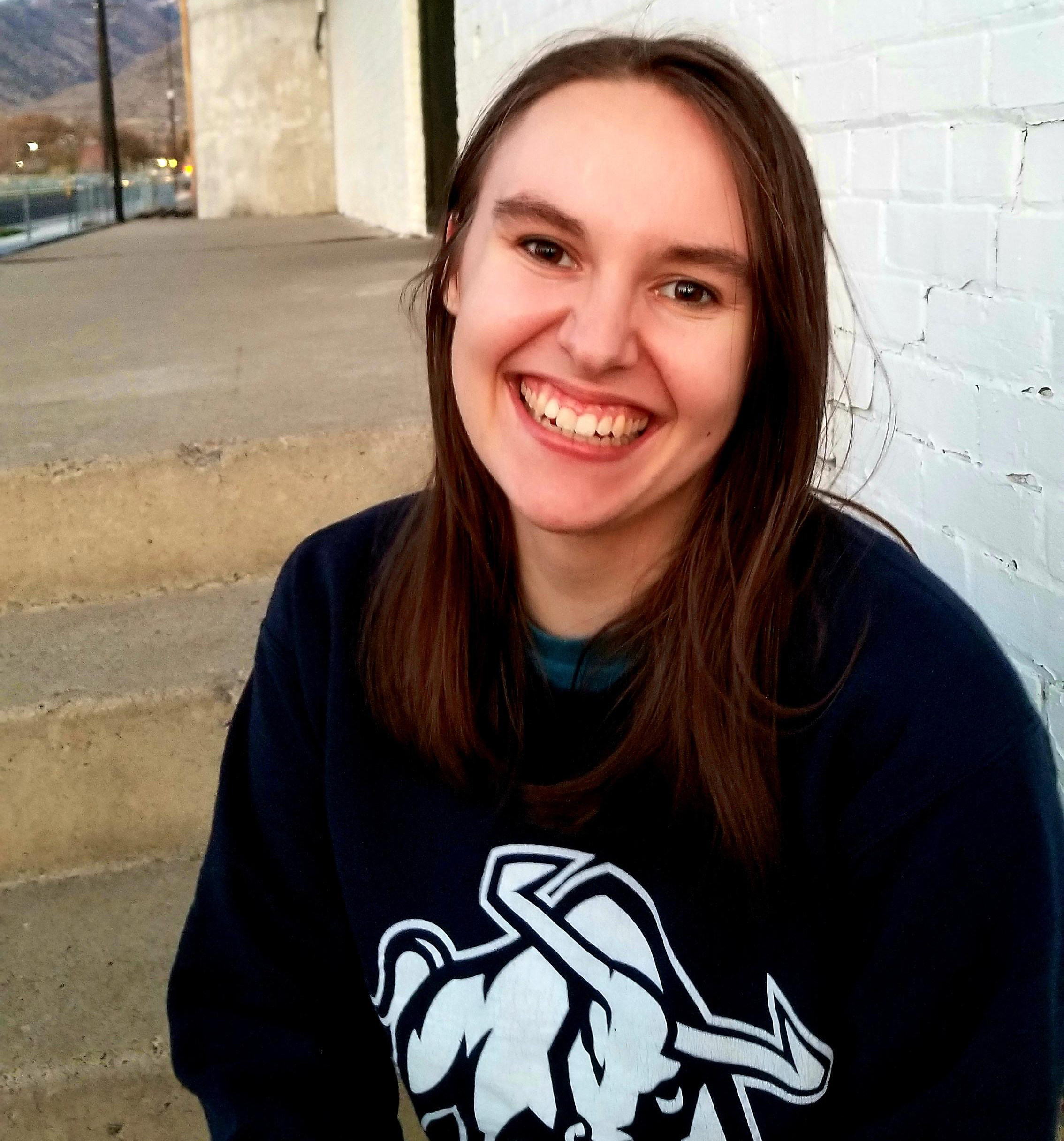 Alynne "Mac" Havens
she/her/hers
Summer 2021 - present
Undergraduate Researcher
I am a senior undergraduate pursuing a degree in Applied Mathematics and a minor in Statistics. Growing up in Virginia, I always loved exploring the forests around my home and observing how dynamic those systems were. My childhood experiences fostered a love of ecology in me and led to many experiences in high school working with the Virginia Save Our Streams program and the Chesapeake Bay Foundation. I am interested in studying ecosystem dynamics, particularly the rapid migration of certain plant species, as well as statistical visualization, plant-animal interactions, watershed science, and public outreach about climate change. At Utah State, I have worked on several computational research projects with a focus on modeling adaptive dispersal with integrodifference equations, and plan to pursue a master's degree in math with a focus on biomathematics.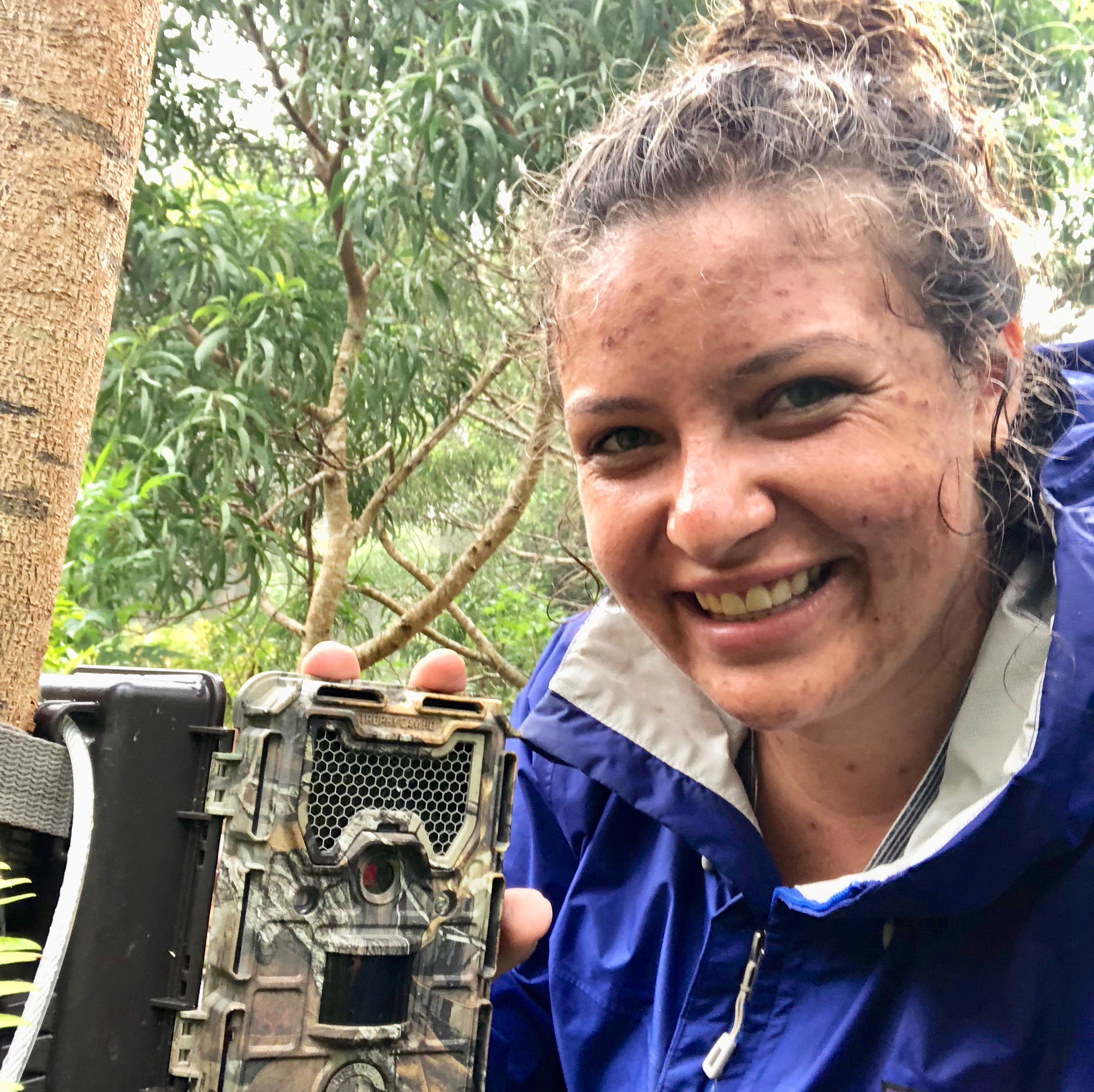 Rosemary Hopson
she/her/hers
Fall 2020 - present
PhD Student in Ecology
Broadly, I am interested in plant-animal interactions and am fascinated by seed dispersal by frugivores. I first became interested in ecology and mutualistic interactions as an undergraduate student at the University of Wyoming. During my undergraduate, I was able to gain research experience studying neighborhood effects on seed disper groups on the island of Oahu. I am eager to continue work in research after taking time off to gain experience as a field technician and an environmental educator. As a PhD student, I will study the effects of seed dispersal by manakins on plant communities across fragmented landscapes in Panama. I am excited to learn how to integrate empirical and theoretical approaches into my research as part of the Beckman Research Group.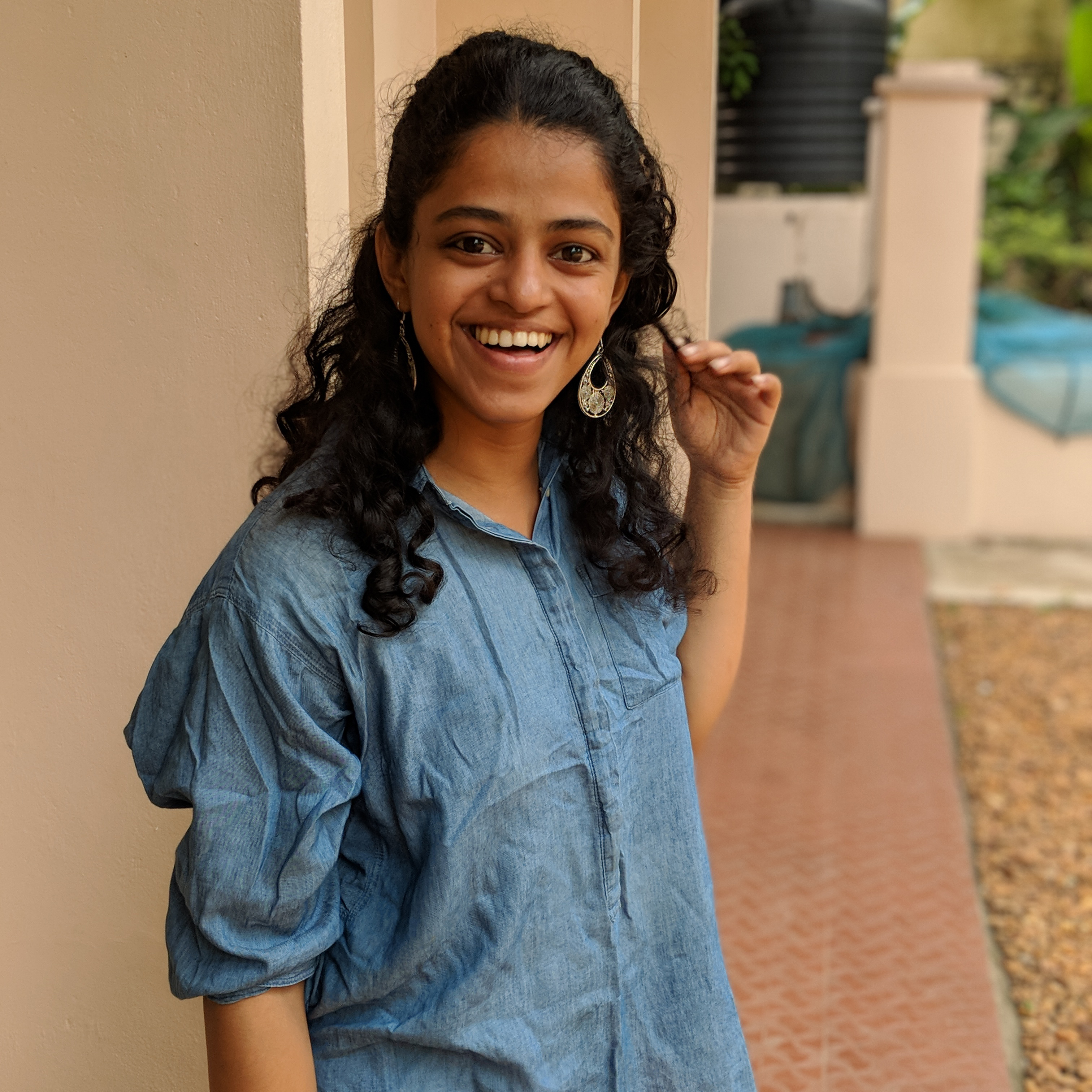 Elsa Jos
she/her/hers
Summer 2018 - present
PhD Student in Ecology
I am interested in how species interactions determine the abundance and distribution of plant species. I would like to integrate theoretical and empirical approaches for this. I plan to study the evolution and ecology of fruit traits and how these traits mediate plant-animal interactions. I completed a Masters in Ecology and Environmental Sciences from Pondicherry University, India. My masters research focused on the evolution and ecology of touch-sensitive stigmas in angiosperms, which I did with Dr. Hema Somanathan at IISER, Thiruvananthapuram, India. After this I continued working with her on a project looking at population sizes and species diversity in Myristica swamps in Southern Western Ghats, India.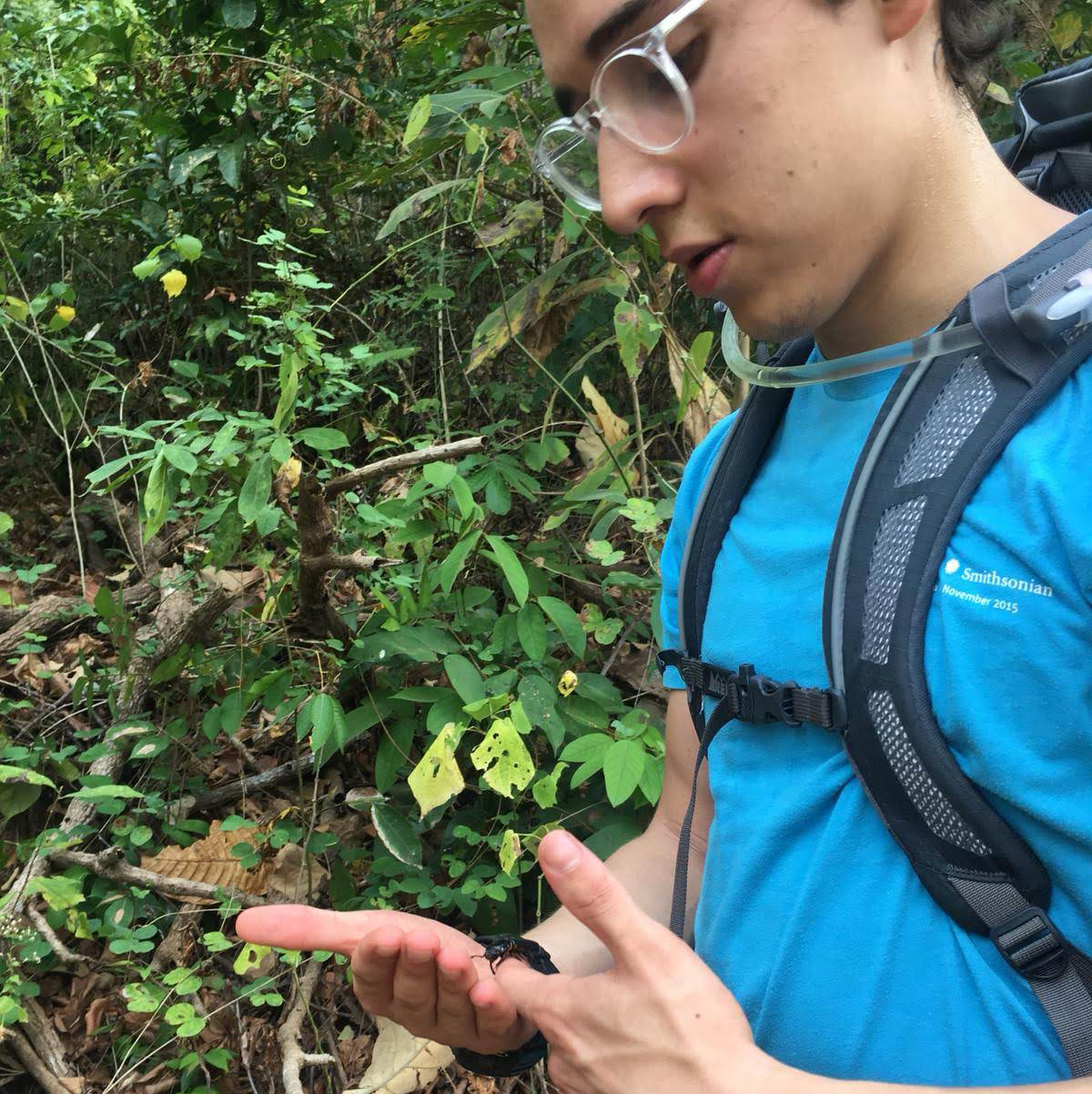 Brais Marchena
he/him/his
August 2020 - present
Undergraduate Researcher
I am a third-year undergraduate biology (ecology and biodiversity emphasis) student. I am broadly interested in water quality and access, land-use/resource management, climate change, sustainability, and the impact of anthropogenic activities in the ecology and diversity of the Neotropics. I have previously worked as a research assistant at the Smithsonian Tropical Research Institute's Barro Colorado Field Station in Panama and as a volunteer at the Galeta Point Marine Laboratory, where I was involved in the laboratory's environmental education and public outreach program. In the Beckman Research Group, my work focuses on contributing writings and creating content for the Seedscape Blog and Verde Elemental, a digital publication in Spanish dedicated to promoting and disseminating knowledge in ecology and conservation in Latin America. Once I graduate, I plan to pursue graduate studies in environmental sustainability and sustainable development. Ultimately, I aim to work bridging the gap between scientists and the general public, between knowledge creation and decision making.
McKenna Peel
Spring 2020, Spring 2021
Undergraduate Researcher
I am a current sophomore studying a dual major of Biochemistry and Spanish. I am pursuing a Phd in Biochemistry and getting involved in research opportunities now, in order to prepare myself for a future career of a lecturer and researcher. My interest in chemistry and medicine sparks from my desire to contribute to scientific advancements in the medical field. Recently, I have joined Dr. Beckman's research group to learn and discover more about plant chemistry. My goal is to gain the necessary skills to think critically and develop my own research and studies.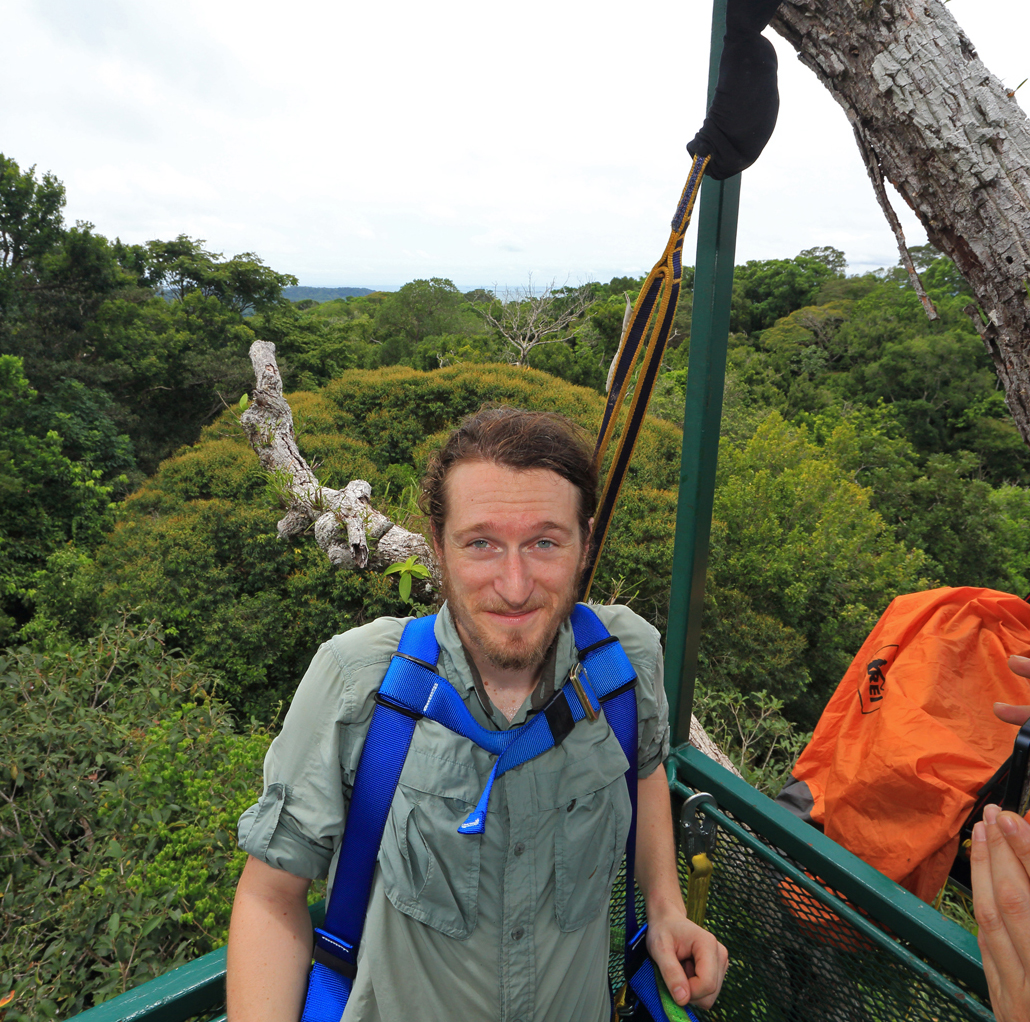 Jerry (Gerald) Schneider, PhD
he/him/his
Fall 2019 - present
Postdoctoral Researcher
I am a chemical ecologist broadly interested in the ecology and evolution of phytochemistry at the whole-plant level. Within a given plant, each organ/tissue type is often subject to divergent physiological and ecological pressures, and evolution of phytochemistry at the species level is likely to be a product of all of these pressures. Thus, I seek to develop an integrative perspective of phytochemical evolution through examining intraspecific chemotypic differentiation and plasticity across tissue types. I explore these chemical defenses in the contexts of plants' networks of biotic interactions as well as co-occurring biotic and abiotic stressors. My principal toolkit in these investigations is that of molecular networking-based metabolomics.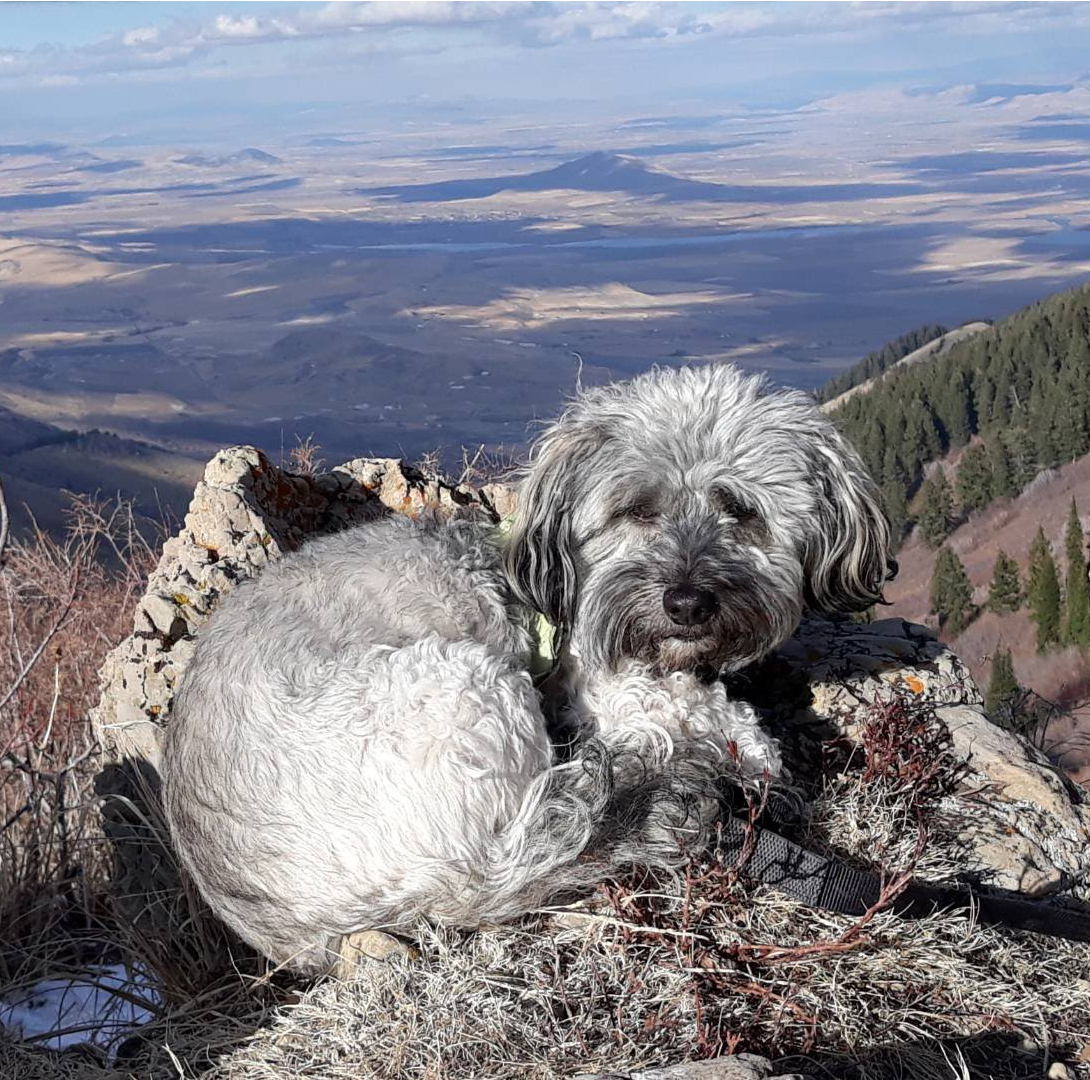 Max
he/him/his
August 2012 - present
Giver of Infinite Affection
I took Obedience classes at the Zoom Room in Columbus, Ohio. I'm considering continuing my education here in Logan. I spend most of my time sleeping and eating. I LOVE food and will eat almost anything, except for dried lemons, blegh. I like to go hiking. I grew up in more humid forests of the Eastern United States. In Utah, I go hiking when its cool and not too dry. When I first moved to Utah, I tried to go hiking when it was dry and the ground was really dusty. I breathed in a lot of the dust, and then puked it out all over the car on the way home. I also like barking at things that move, but objects that move really slowly or are oddly shaped really make me nervous and a little afraid. I like hanging out with all the people in the research group. They are pretty nice, sometimes they drop little pieces of food for me to eat, but I don't understand why they won't let me sit at the table and eat with them. I'm really good at eating.