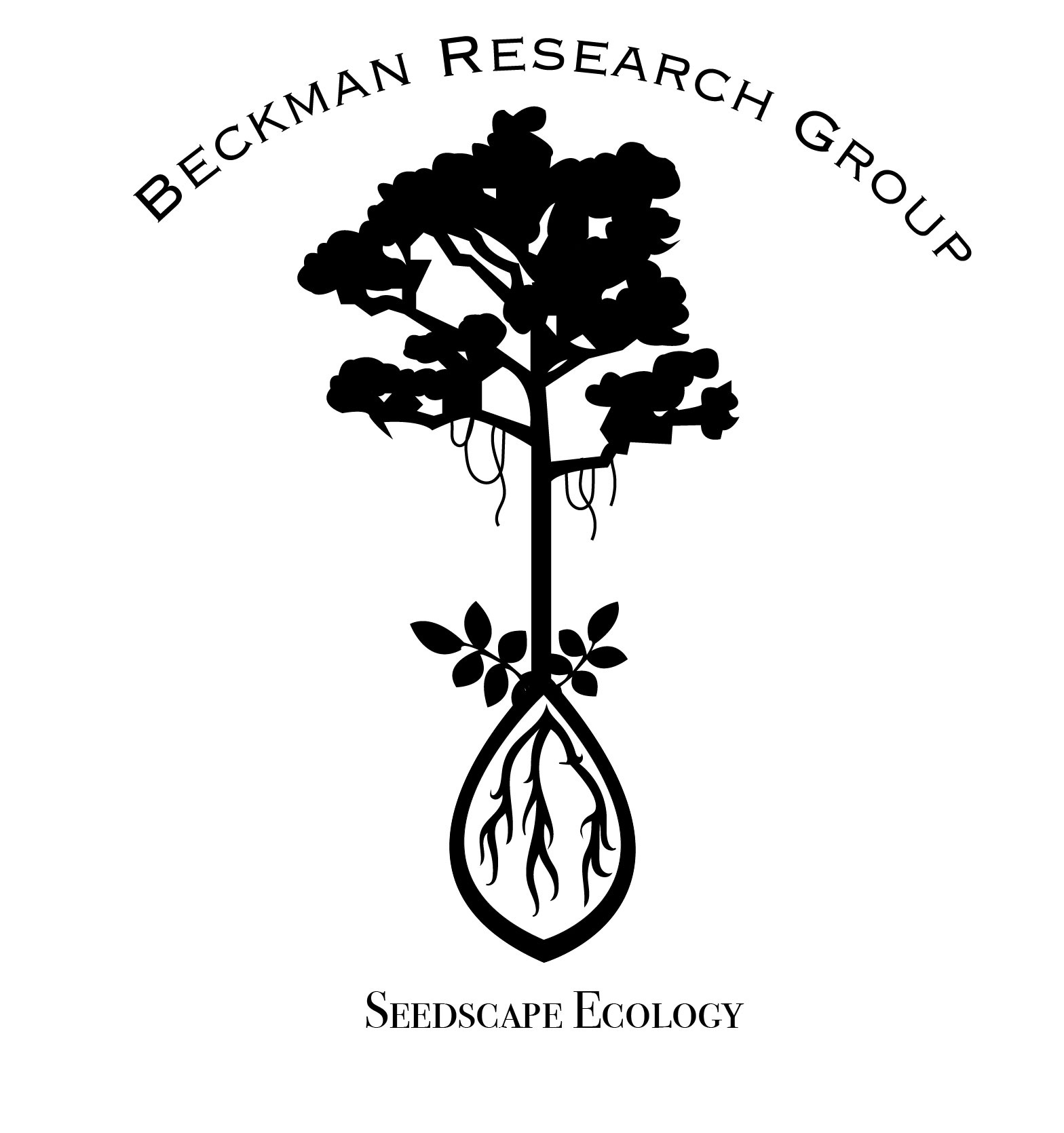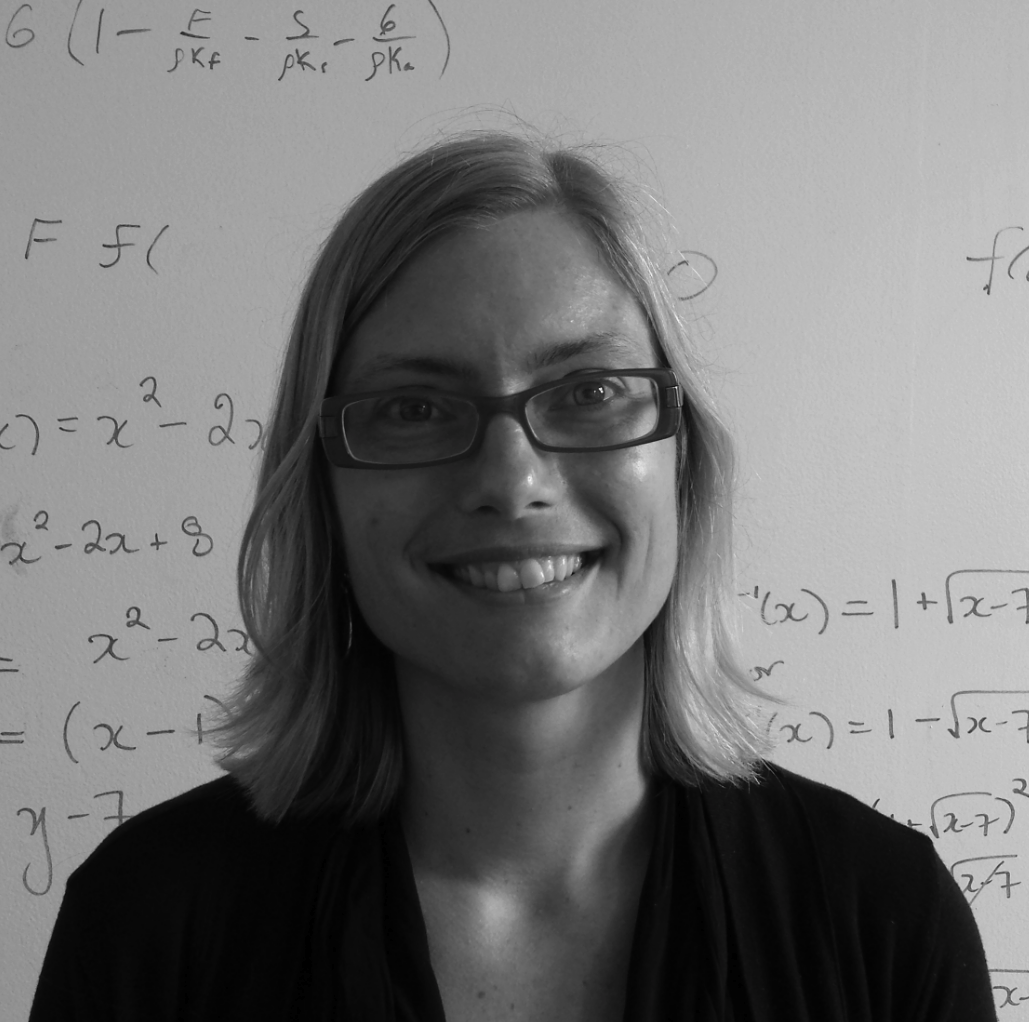 Noelle G. Beckman, PhD
she/her/hers
Assistant Professor in Biology and Ecology
I am an Assistant Professor in Biology and the Ecology Center and am affiliated with the Climate Adaptation Science and Mathematical Biology Programs. I earned my Ph.D. in Ecology, Evolution, & Behavior at the University of Minnesota, Twin Cities. I was a Postdoctoral Fellow at the Mathematical Biosciences Institute (MBI) and the National Socio-Environmental Synthesis Center (SESYNC). My research focuses on seedscape ecology in both natural and modified environments. I use a combination of empirical and quantitative approaches to understand how spatial interactions of plants with their local environment influences patterns observed at larger spatial and temporal scales, such as patterns of plant spatial distributions and biodiversity. We focus on the early stages of a plant's life cycle (i.e. reproduction, seed dispersal, seedling survival). Read about current projects by following the links under research themes.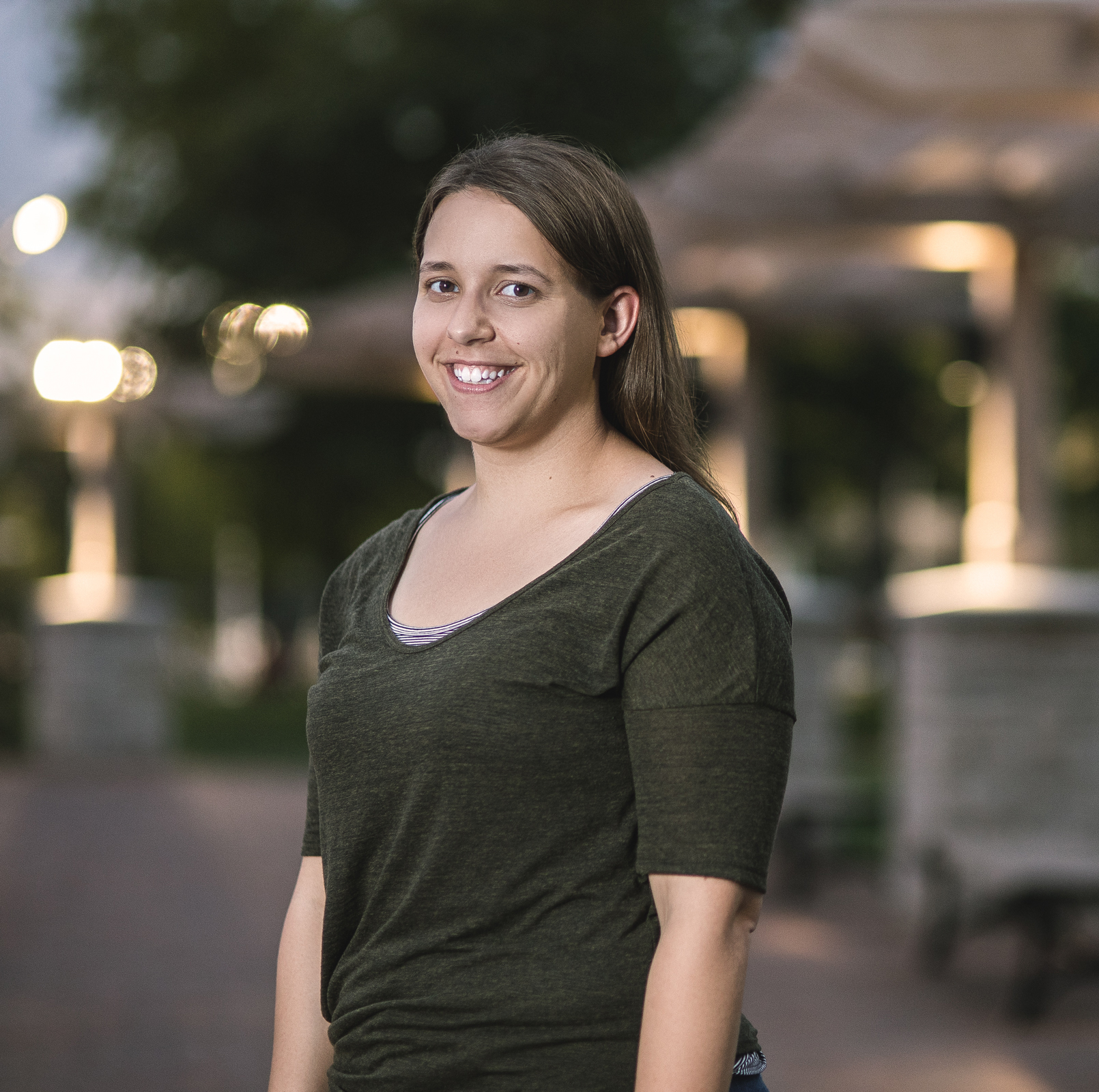 Sarah Bogen
she/her/hers
Fall 2018 - present
PhD Student in Math & Stats with specializations in Interdisciplinary Studies & Climate Adaptation Science
I am interested in using data-driven mathematical modeling approaches to study complex ecological phenomena. I started research as an undergraduate at Capital University where I modeled the spatial and temporal spread of White-Nose syndrome in North American bats. Since then I've had a range of quantitative research experiences in areas such as agricultural epidemiology, genomics, microbiology, and systems biology. Most recently, I used a statistical approach to study the genetics of mental health at Nationwide Children's Hospital. My past work has allowed me to explore several mathematical techniques and collaborate with biologists in a variety of sub-fields. For my PhD research, I will be returning to my ecological roots to study extinction risk of plant species under climate change. I am also interested in disseminating mathematical and scientific knowledge through education and advocacy.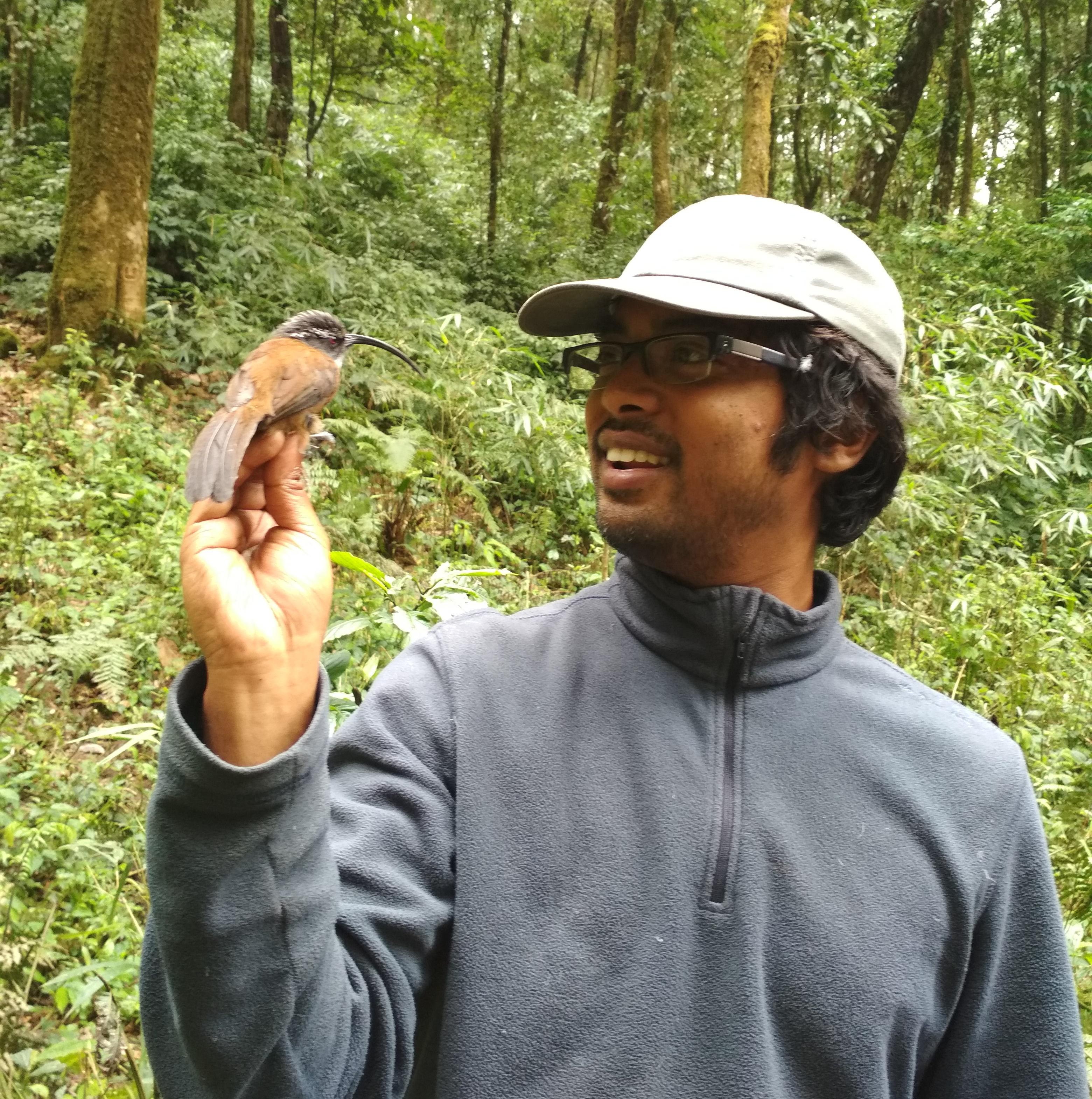 Binod Borah
he/him/his
Fall 2018 - present
PhD Student in Ecology
I am a PhD student pursuing a degree in Ecology through the Biology Department. I am interested in ecological interactions, particularly between plants and animals and how they influence population demography and community dynamics. In the Beckman Lab, I plan to study animal-mediated seed dispersal in a changing world, using a combination of theoretical and empirical approaches. I have a Masters degree in Wildlife Biology and Conservation from National Centre of Biological Sciences, Bangalore and Wildlife Conservation Society-India Program. My dissertation looked at responses of interspecific associations in mixed-species bird flocks to selective logging in East Himalaya, a project I continued after graduation. I am also actively involved in biodiversity conservation in the larger landscape and consulted with multiple protected areas and community reserve managers to set up management goals, generate biodiversity and socio-economic information, and raise funds for effective protection.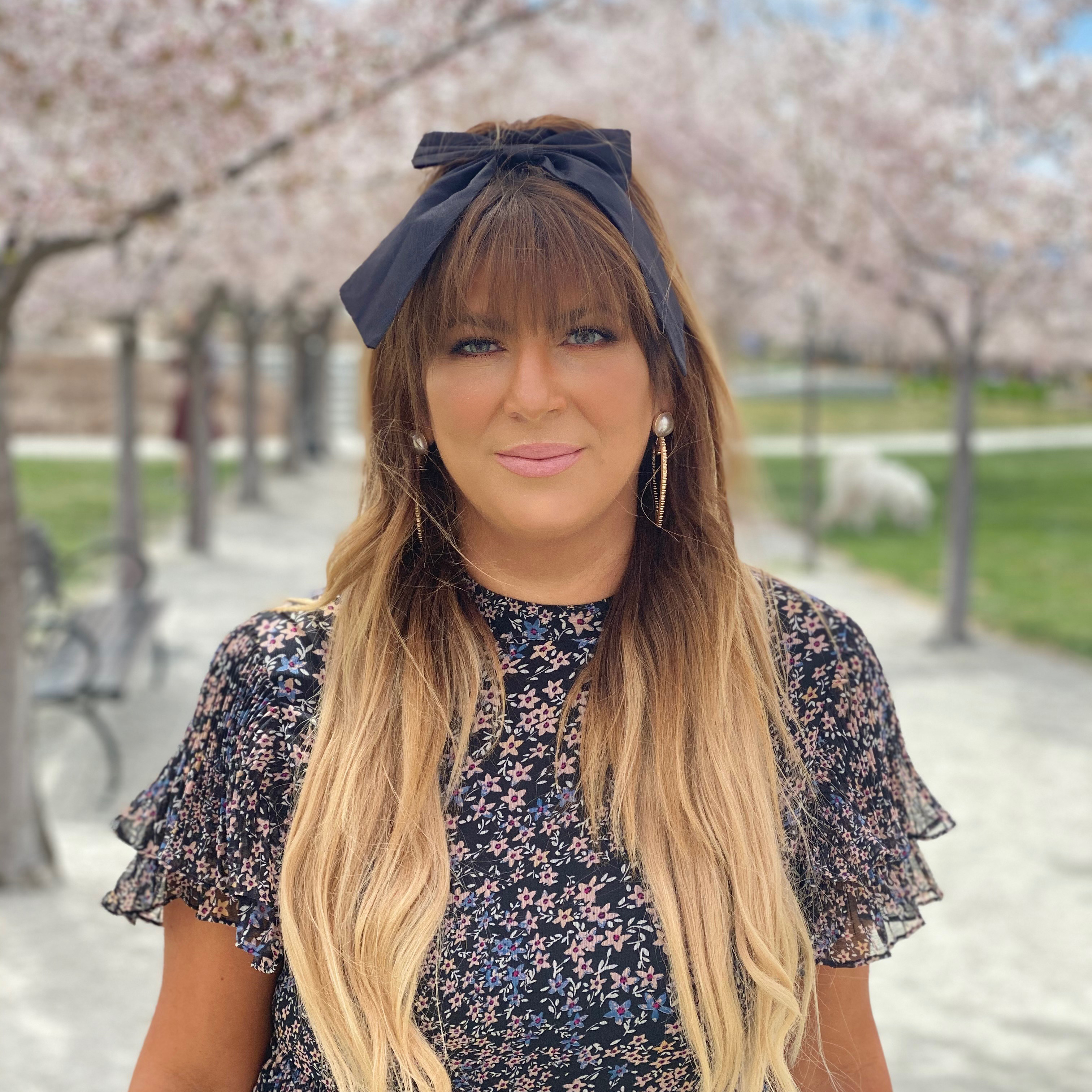 Jennifer Bryan
she/her/hers
Fall 2020 - present
Undergraduate Researcher
Undergraduate Teaching Fellow
I was born in Curitiba, Brazil. I immigrated to the United States in 2016 after meeting my husband. I'm an undergraduate studying Human Biology with a minor in Psychology at USU. I'm a first-generation college student. During my time at USU, I have served as president of the IELISA club, and I have been active in undergraduate research since my first semester. I was part of the Zachary Gompert Lab for 2 semesters. Growing up, I competed with the Gymnastics Olympic team for Brazil. Since relocating to Logan five years ago, I have married my husband Jacob Bryan and had my daughters Flora and Charlotte. I hope to pursue a career in medicine.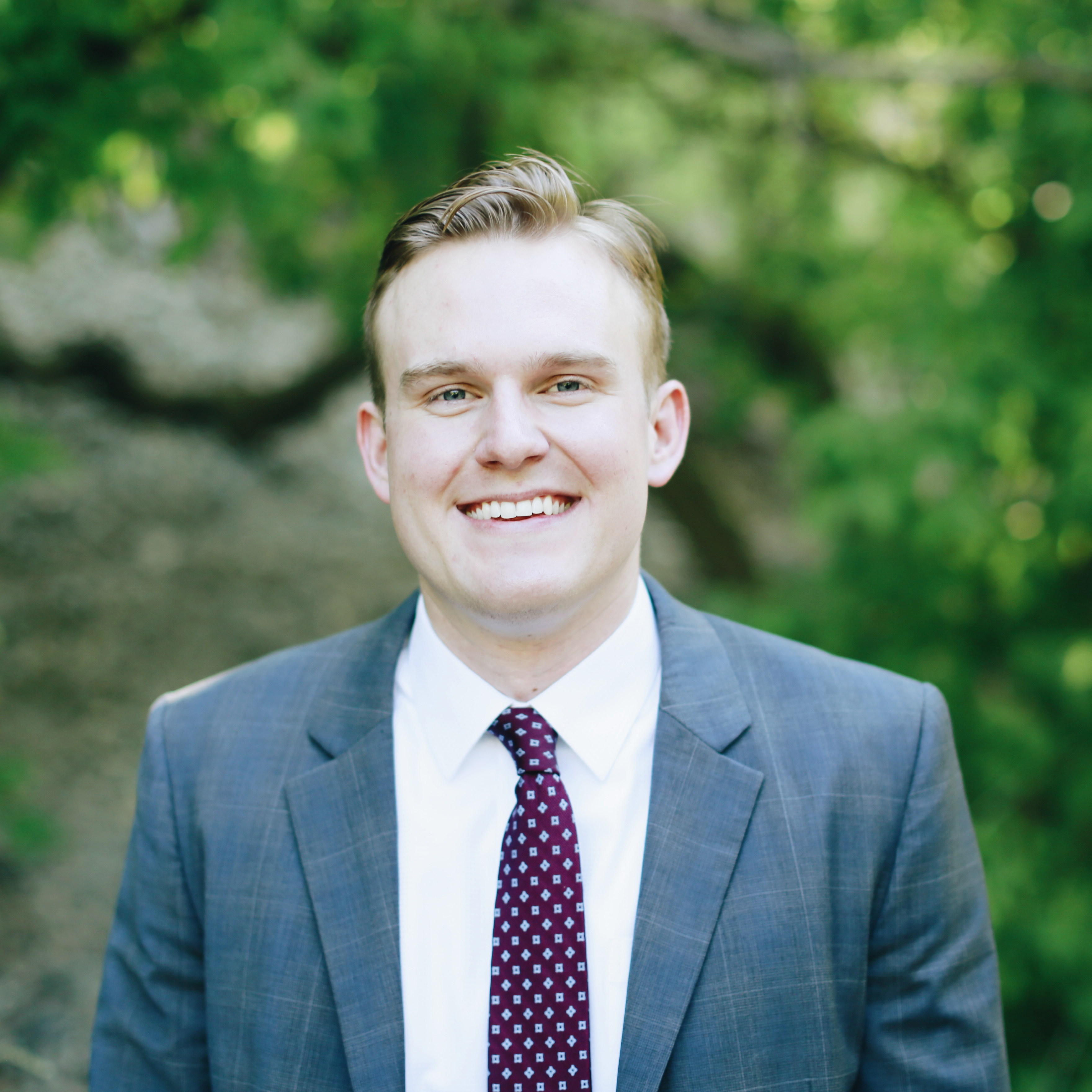 Cole Carlson
Spring 2018 - present
Undergraduate Researcher
Undergraduate Teaching Fellow
Current: Lab Technician
I graduated with a B.S. in Biology with Honors and minors in chemistry and psychology. I am pursuing a career in medicine but would also like to explore research opportunities that I am interested in order to gain more knowledge about the world around me as well as how research is conducted. I have been a research assistant in Dr. Maddens behavioral analysis lab for a 2 semesters working with research involving delayed discounting. Recently I have found an interest in ecology and would like to explore research in this area and learn more about ecological processes along the way.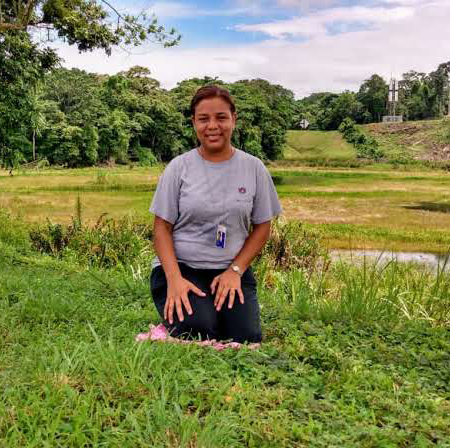 Mitzila Gaitan
Spring 2019 - present
Research Technician
Soy Ingeniera en Manejo Ambiental y poseo un título de Profesora en educación media con especialización en Manejo Ambiental. Tengo más de 10 años participando en proyectos de investigación con plantas desde las más pequeñas hasta los arboles más grandes. Me gusta muchísimo el bosque y todos sus acertijos por descifrar. El Bosque es muy complejo pero muy interesantes, actualmente trabajo con frutos que son procesados en el laboratorio. Trabajar pensando en que este es mi granito de arena para ampliar nuestro conocimiento y mejorar nuestro entorno, le da sentido a mi trabajo. La investigación del medio ambiente es muy importante y considero que educar a las personas también lo es, así que en mi tiempo libre dedico unas horas a la semana a ayudar a otros, labor que llevo efectuando hace más de 15 años.