Seed dispersal is the movement of seeds away from the parent location and influences the seedscape.
The seedscape is the biotic and abiotic environment surrounding seeds that affect later stages of plant recruitment (Beckman & Rogers 2013).
See a summary of our research approaches and themes below. Select a theme for more details.
---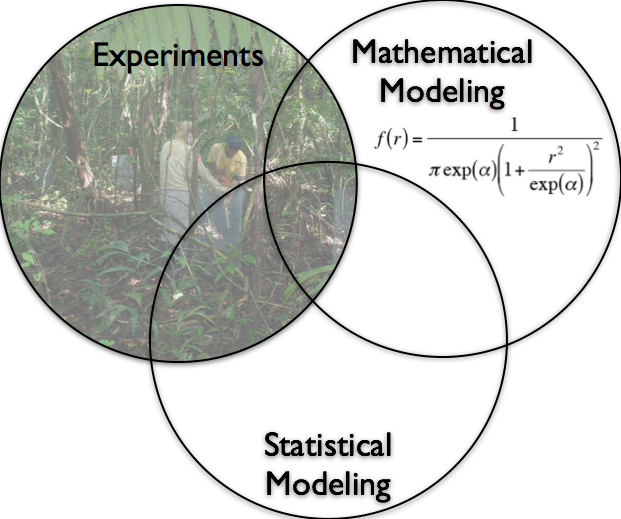 Empirical studies conducted by the Beckman Research Group aid the development and evaluation of theoretical models to scale from local, spatial interactions of individual plants to patterns at larger spatial, temporal, and organizational levels. Models point to potential mechanisms underlying observed patterns and guide the development of experiments to test hypotheses related to our research questions. Using experiments, observations, and statistical models, we link ecological interactions within the seedscape to plant functional traits and evolutionary history to enable prediction for unstudied species, gain insight into mechanisms for species coexistence, and examine ecosystem function under global change. Because empirical approaches are limited in spatiotemporal scales and levels of ecological organization, we integrate information from empirical studies with novel process-based models (computational and mathematical) to examine the degree to which these interactions influence plant spatial patterns, population persistence, and biological diversity.